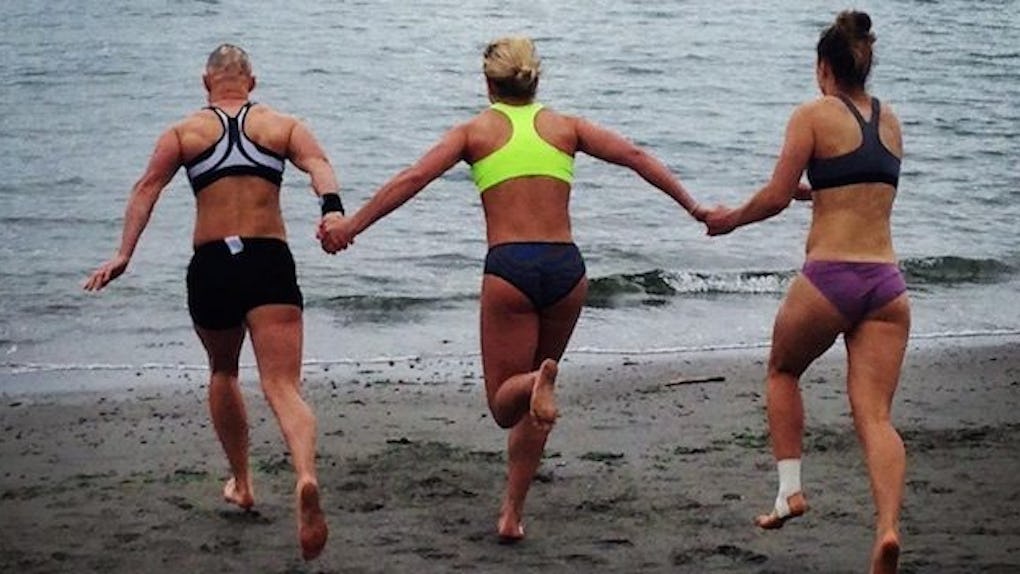 Instagram
These Female Olympians Did A Sexy Nude Photo Shoot For A Powerful Reason
There's no better way to celebrate your body than to strip completely naked and present yourself to the world.
The England women's rugby sevens team did just that for Women's Health magazine, just days ahead of the Rio Olympics.
Olympians Claire Allan, Danielle Waterman, Michaela Staniford, Amy Wilson-Hardy and Heather Fisher all took part in this iconic photo shoot. The players got real about body confidence during their interviews with the magazine.
Heather, 32, said,
I started suffering from alopecia around the 2010 Rugby World Cup, maybe from the stress of the tournament. What made it hard was, I'd already battled with body confidence after my shape changed dramatically when I switched from being an Olympic bobsleigher to rugby - my shoulders shrank and my legs got bigger. But I don't train to look good; simply to be effective.
Winger Michaela Staniford, 29, said she eats protein, fruit and vegetables every THREE HOURS.
She added, "I have to be disciplined, but when I retire, it's going to be brunch and cocktails!"
Keep slayin', team.