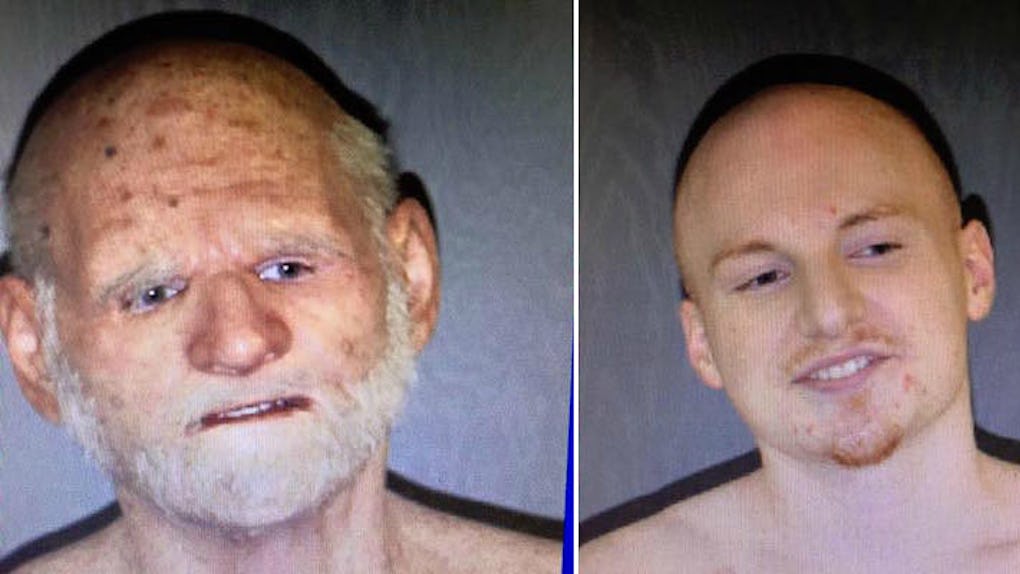 Barnstable Police Department
An Alleged Drug Trafficker Thought Dressing Up As An Old Man Would Fool Cops
And he would've gotten away with it too if it wasn't for those meddling cops!
No, this isn't a "Scooby-Doo" mystery, but one Shaun Miller did, in fact, disguise himself as an old man to try to fool the police. And based on photographs released by the police, the disguise was pretty a good one.
The man was arrested in Massachusetts on Thursday.
In a statement on Facebook, the Barnstable Police Department described the confusion of its initial encounter with Miller after officers surrounded his residence.
The police said,
Officers ordered Miller out of the residence and Miller, disguised as an elderly man, walked outside. Upon further investigation, officers determined that the 'elderly man' was in fact Miller, and at that point, officers pulled off Miller's realistic disguise and placed him under arrest.
According to the statement, police found $30,000 and two hidden, loaded weapons when they searched Miller's after his arrest.
Here is Miller without his disguise.
And here's Miller wearing his old man disguise.
Talk about a crazy transformation! No wonder the cops were fooled for a little bit.
Miller has been a fugitive since he was indicted in April 2016 on charges related to drug trafficking.
Citations: 31-Year-Old Alleged Fugitive Attempts to Escape the Police by Disguising Himself as an Elderly Man: Cops (PEOPLE)