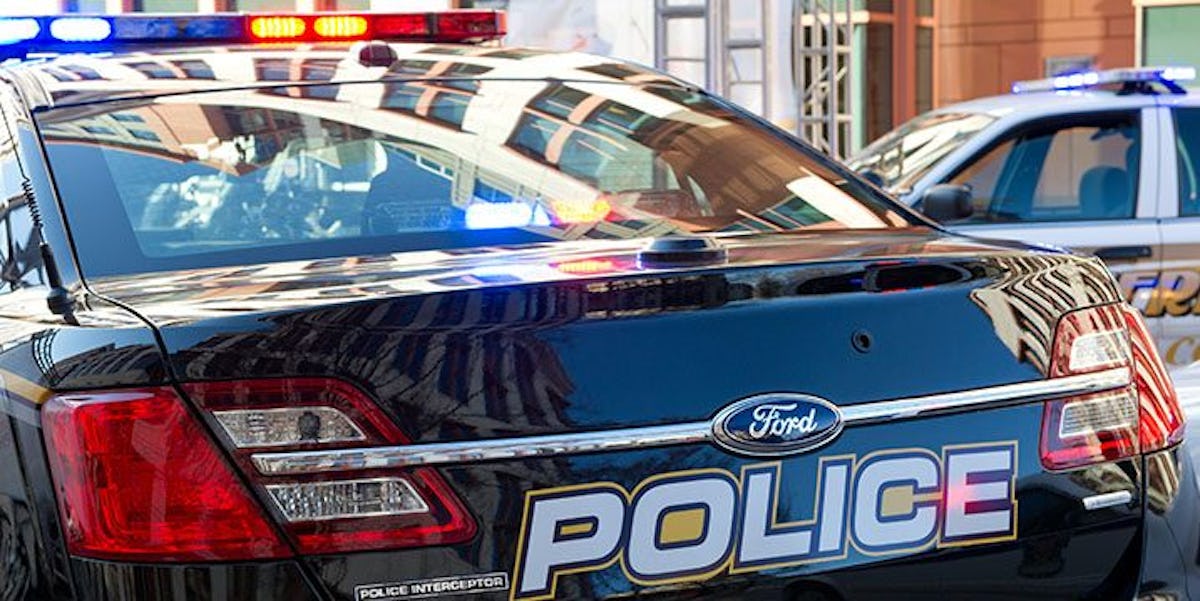 Dash Cam Vid Shows Officer Telling Woman: "We Only Kill Black People, Remember?"
KAREN BLEIER/AFP/Getty Images
Over a year ago, a police dash cam video captured a Georgia cop telling a woman, "we only kill black people." Since that time, the cop remained on duty and the video had not been publicly released. Both of those things, however, changed on Wednesday, Aug. 30.
After obtaining the video via an open-records request, Atlanta station WSB-TV broadcasted the footage, which featured Cobb County Lt. Greg Abbott stopping a woman suspected of a DUI in July 2016.
During the stop, the woman says to Lt. Abbott that she's scared to move her hands, telling the officer,
I just don't want to put my hands down. I'm really sorry, I just... I've just seen way too many videos of cops.
Abbott then replies to the woman,
But you're not black. Remember, we only shoot black people. Yeah. We only kill black people, right? All the videos you've seen, have you seen the black people get killed?
The broadcast prompted the Cobb County police department to place Lt. Abbott on administrative duty. Meanwhile, the department has begun an internal investigation related to the footage.
Cobb County Police Chief Mike Register -- whose hiring as police chief came after the incident in question occurred  -- told WSB-TV,
No matter what context it was said, it shouldn't have been said.
"Context," however, is exactly what Lt. Abbott's legal representative highlighted in a statement provided to WSB-TV.
His comments must be observed in their totality to understand their context. He was attempting to de-escalate a situation involving an uncooperative passenger. In context, his comments were clearly aimed at attempting to gain compliance by using the passenger's own statements and reasoning to avoid making an arrest.
The footage captured by the dash cam can be seen below:
Abbott's placement on administrative duty is pending the completion of the department's internal investigation.