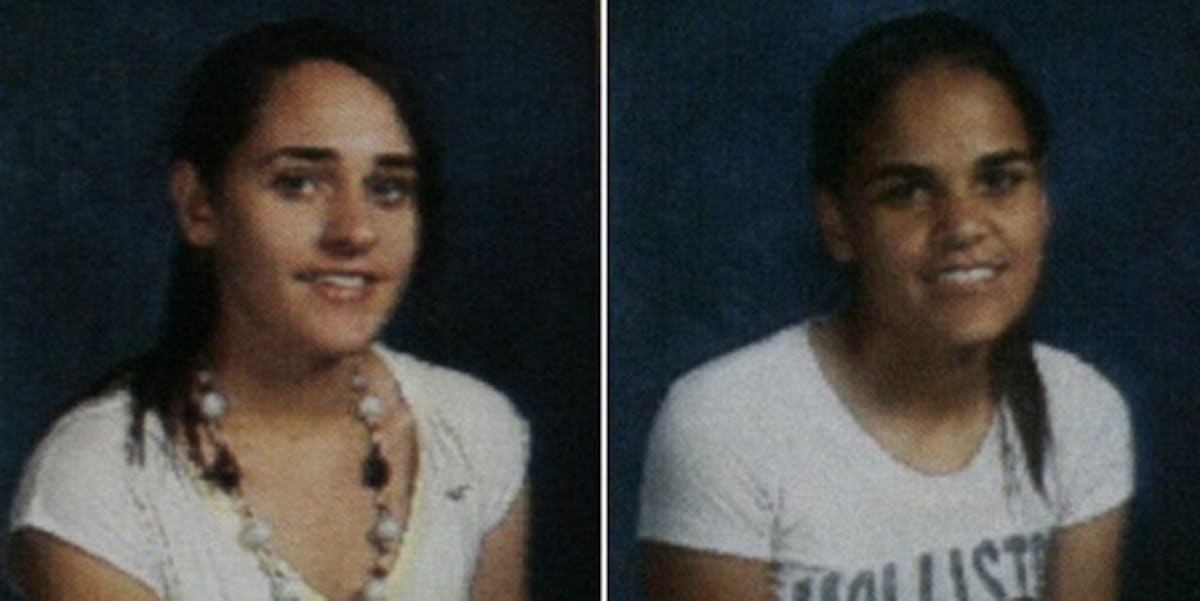 Dad's Sexual Remarks To Daughters In Creepy Home Video May Prove He Killed Them
Lewisville ISD
New footage has emerged showing a father accused of murdering his teenage daughters making creepy sexual comments to them.
Amina Said, 18, and her sister Sarah, 17, were shot to death in a taxi their father borrowed in a motel parking lot in Irving, Texas, on New Year's Day 2008.
Their father, Egyptian-born Yaser Abdel Said, has not been seen since, and it is believed he shot his daughters dead in an honor killing.
Video clips obtained by "Crime Watch Daily with Chris Hansen" and seen by The Dallas Morning News shows Said standing in the girls' bedroom and making sexual remarks.
The clip, filmed by Said, possibly suggests his relationship with his daughters was physically abusive.
Said says, "Nice legs, mmm very nice," "Sarah sleeps with her pants? Mmm very nice," and "Wow, look at those eyes. I got my eye on you."
The girls shout at their father, telling him to leave the room.
Amina is also seen handling a gun in one of the clips.
It is not known if Said is alive, and if so, whether he still lives in Texas, but the FBI has offered a $100,000 reward for information about his whereabouts.
It is believed Said was upset when the girls began dating, and blamed Western society for taking away their chastity.
However, their mom, Patricia Owens, has rejected the idea they were murdered in an honor killing.
On the day of their death, Said told them they were going to get something to eat and took them out in the taxi.
Sarah called 911 and said, "Oh my God, I'm dying," before gunshots were heard.
Previously, the girls accused their father of sexual abuse when they were 8 and 9 years old, respectively, but they later claimed they lied about the allegations.
However, Owens swore under an affidavit they were telling the truth.
Their case was featured in a 2014 documentary titled "The Price of Honor."
Citations: Video offers glimpse into relationship slain Lewisville sisters had with father accused of killing them in taxi (Dallas Morning News), 'Nice legs. Mmm very nice': Disturbing home video reveals creepy relationship slain Texas sisters had with their father who fled nine years ago after their 'honor killings' (DailyMail.com)