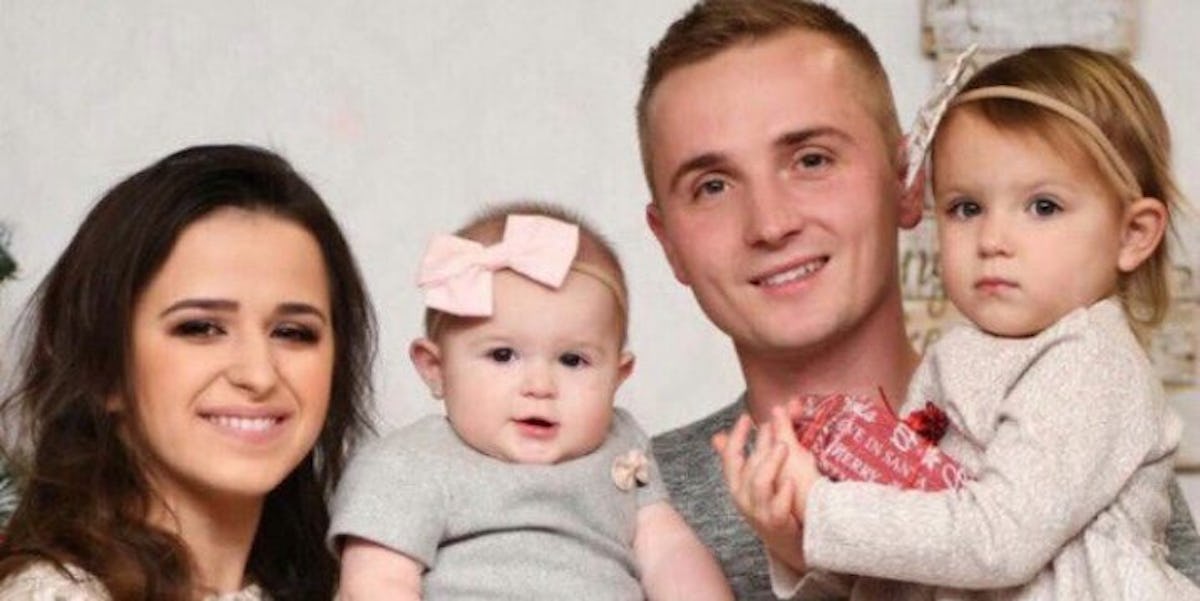 Young Dad Dies From Toothache After Waiting 2 Weeks Before Seeing A Dentist
GoFundMe
A young father was killed by a deadly infection after he neglected his toothache during a cross-country work trip.
Vadim Kondratyuk Anatoliyevich, a 26-year-old truck driver, complained of a toothache before embarking on a drive from California to New York two weeks ago, FOX40 reports.
On his way there, the father of two stopped at a dentist in Oklahoma to retrieve antibiotics, but they didn't completely clear the infection that caused his pain.
During his trek back home, fate took a turn for the worst and the bacteria from his tooth spread to his lungs.
Vadim died unexpectedly in a Utah hospital on Monday, January 30.
Vadim's wife, Natliya, explained the sudden tragedy in detail.
She said her husband's tooth infection became felt better for a short time period before he arrived in New York, but went downhill quickly during his drive home.
Nataliya also claimed the infection was so bad his face and mouth began to swell, and he eventually became too weak to continue his drive.
Upon hearing the news, Vadim's brother drove across the country to pick him up and drive him back home.
However, when the duo met, Vadim could barely stand on his own and was having a hard time breathing.
Instead of driving back home, Vadim's brother took him to a hospital in Utah. There, doctors discovered the infection from his tooth traveled to his lungs.
Four days into Vadim's stay, doctors called his wife to delivery heart-wrenching news about her husband's predicted demise.
The doctor said,
Tonight is the night he's gonna die, because we did everything we can and nothing seems to work. It's just the bacteria and the infection keeps growing to his lungs and they can't clean it out.
After the numbing phone call, his wife traveled to the hospital and stood by Vadim when he died on Monday morning.
Fighting back the tears, Nataliya talked to FOX40 about her emotional response to Vadim's death:
I know he's in heaven. He's a happy person right now. He's gonna be my angel for the rest of my life and he's gonna help me through this whole time without a dad and without a husband.
A GoFundMe page has been set up to help fund the family's expenses regarding Vadim's death, such as funeral costs, moving his body across state lines and morning purposes.
Citations: California 26-year-old dies after tooth infection spreads to his lungs (New York Daily News), Tooth Infection Leads to Young Sacramento Father's Death (Fox 40)