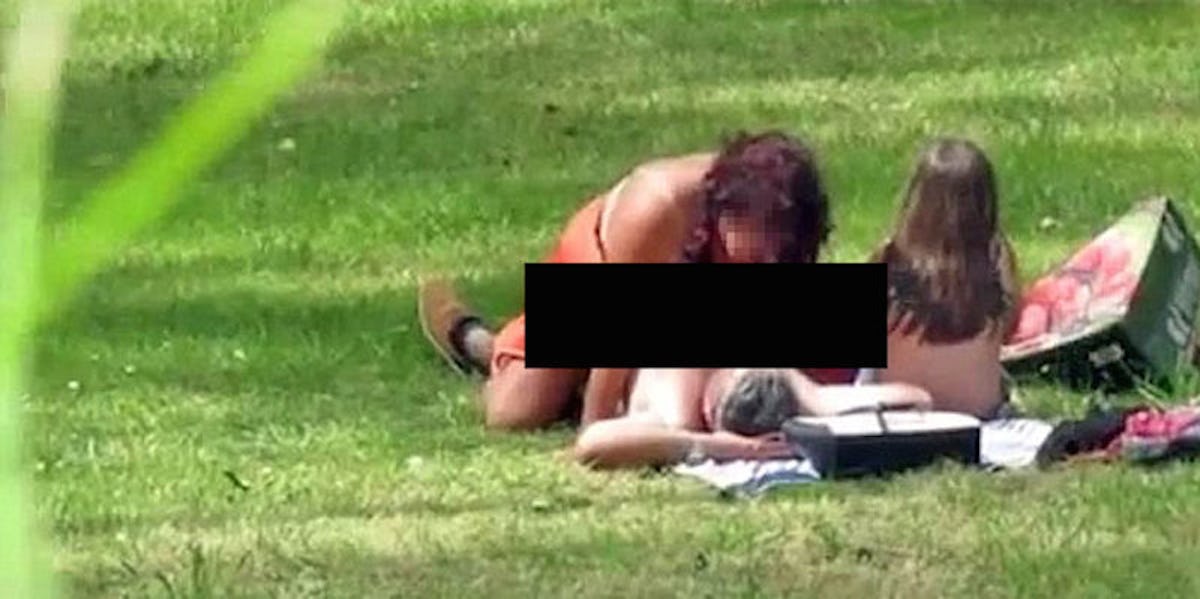 This Couple Was Caught On Video Having Sex In Public -- Right Next To A Kid
YouTube
We get it. When the mood strikes, the mood strikes.
But never in a public park next to a KID.
Police in Portugal have launched an investigation after a couple was filmed bumping uglies on a towel literally inches away from a minor. And we're not talking about a toddler -- this girl is old enough to know what's going on.
Are you ready? It's definitely NSFW.
We warned you.
The footage, filmed near the town of Paredes de Coura, goes on for an eye-watering 11 minutes.
It was uploaded online and now cops are hunting for the mystery brunette and the silver fox she was riding.
A police source reportedly said,
Once it had been discovered that the video that was the subject of the complaint existed, police in Paredes de Coura alerted Policia Judiciaria officers to inform them a minor appeared in a sex video which had been posted on the internet.
Citations: Daily Mail