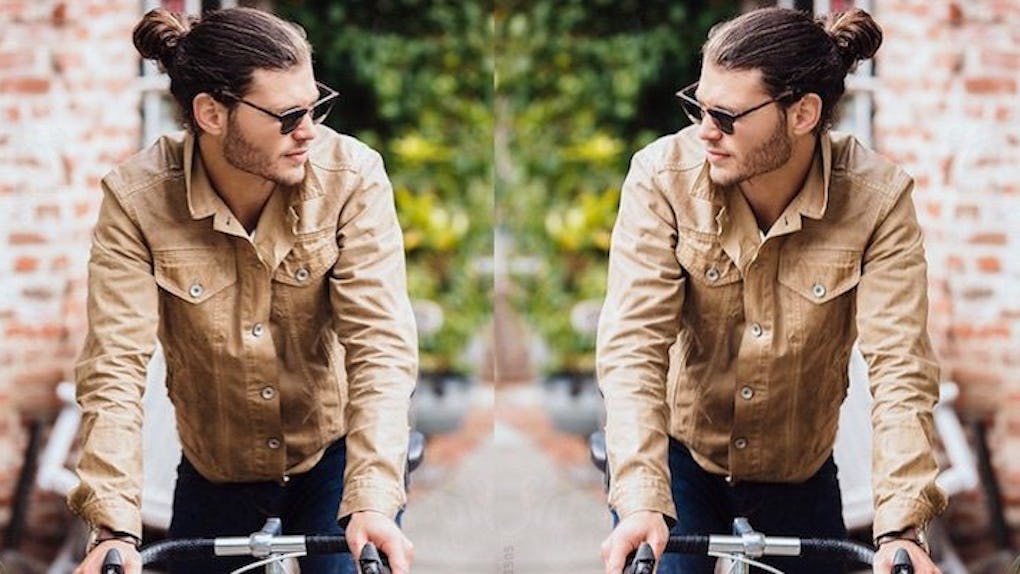 Trinette Reed
This College Actually Banned Everyone On Campus From Rocking A Man Bun
A religious college banned man buns on the grounds they are too "extreme."
According to Huffington Post, Brigham Young University-Idaho recently decided the hairstyle violates the school's honor code and can, therefore, no longer be displayed by any man or woman.
The school's website stated abiding by this code requires students to exhibit "the dress and grooming standards consistent with the teachings of Jesus Christ."
Student services and activities vice president Kevin Miyasaki told campus newspaper The Scroll,
As part of the dress and grooming code, we commit to avoid extreme hairstyles. A 'man-bun' would be considered not consistent with this standard.
Man-bun wearers will reportedly be sent to the Honor Office where they will face unspecified punishments.
Student honor administrator Tyler Barton explained the man bun "deviates from the norm" and any other hairstyles doing the same will also result in discipline.
Junior communications student Marivi Lugo told The Scroll,
I think there's a difference between being stylish and appropriate.
One should probably just let those locks flow with no regard like JC.
Citations: Man Buns Are Outlawed From BYU Campus For Being Too Extreme (Huffington Post), Honor Code office chops the man bun (The Scroll)