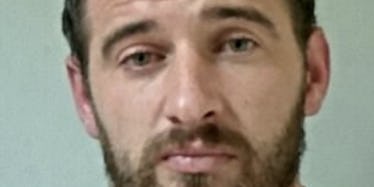 Cheating Guy Caught Having Sex With 13-Year-Old After Mom Finds List Of Lovers
Police
A 27-year-old man was jailed for six years and three months after cheating on his pregnant girlfriend with a 13-year-old girl.
Gary Sheridan, now 30, begged the young teenager to go for a ride down a secluded country road with him and had sex with her at some point between January and February 2015, MailOnline reports.
Shortly after Sheridan and the teenager had sex, the young girl's mother found a list of lovers from the ages of 14 to 27 on her mobile devices -- and Sheridan was the oldest on the list.
The teenager's heartbroken mother discovered the "Lolita list" after the girl's sister received a message saying the 13-year-old was in a sexual relationship with someone.
Upon hearing the news, her mom took the teenager's devices away in search of recorded calls and conversations.
Soon enough, she found a list of seven men who had been sexually involved with her daughter, which included their ages and "ticks" beside each one. Sheridan was number five on the list.
In a victim statement at Preston Crown Court, her mother admitted the sex was consensual, but she was devastated Sheridan would agree to such an act.
She said,
She was a young adolescent girl and you were a mature adult more than twice her age. Although she may have been willing, she cannot in anyway be regarded as having the same level of maturity. You took advantage of her immaturity.
Police searched the teenager's phone and found a sexual conversation between Sheridan and the young girl where he asked her go for a drive with him. The duo then had sex down a secluded country road.
After they had sex, the teenager contacted his girlfriend to let her know what happened and discovered his girlfriend was pregnant.
Commenting on the case, Prosecutor Frances McEntee said,
The defendant at the time was 27 and it is clear from the background that the two parties knew of each other but did not know each other well.
Sheridan admitted to being sexually involved with a child and has been sentenced to six years and three months in prison.
Citations: Horrified mother who checked her 13-year-old daughter's phone and iPad found 'Lolita list' of seven lovers aged 14 to 27 including man who had sex with her in country lane (MailOnline)