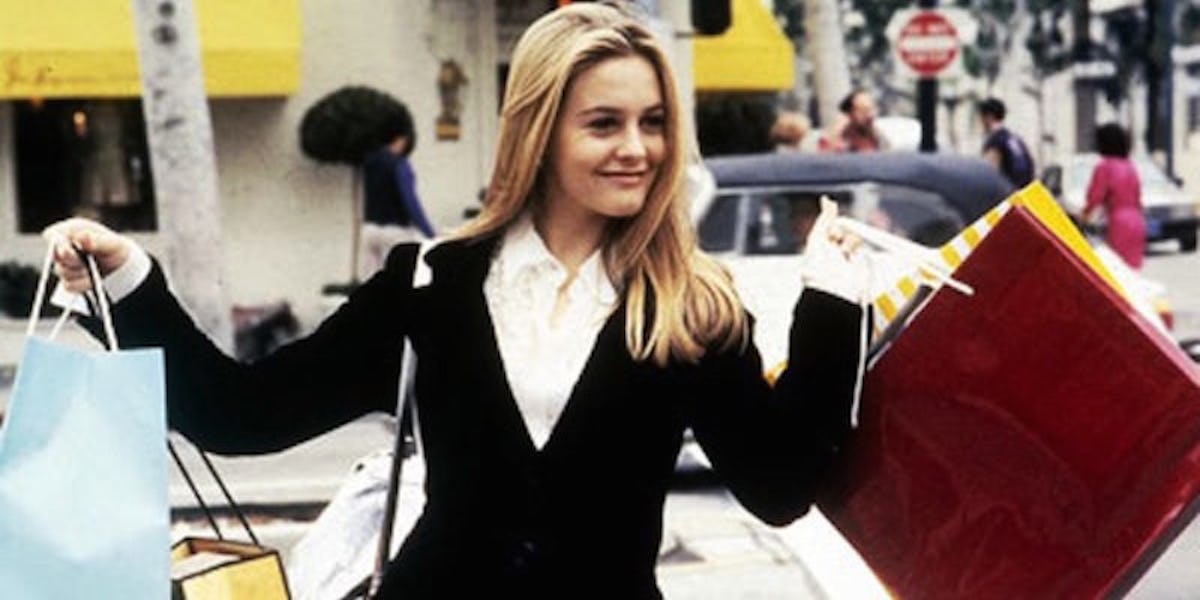 These Are All The Glorious Things You Can Buy For Cheap Now, Thanks To Brexit
Paramount Pictures
What a weekend it's been for not-so-Great Britain.
Speculation of a quick recovery from Brexit turned into all but a fairytale dream after the pound continued to tumble, tumble and tumble.
The pound is now worth a dismal $1.32260. It's slightly climbed back up from Monday's earlier forecast of $1.3151. This is the lowest it's been in 31 years.
This scary graph shows what's been going on between Sunday night and now-ish:
We've already highlighted what impact this has had on holidaying in the UK. (Hint: It's currently super cheap for Americans.)
But think of all the other cheap swag you can pick up from the UK now that the tables have turned. Here are five British things that are now of great value for any American in the UK:
1. Go on a Topshop spree.
We present to you exhibit A, a pink dress on Topshop.com for $100. Here's exhibit B: a Pink dress on Topshop.co.uk for £55.
The UK dress will cost you $75.35, thanks to the new exchange rate.
On your mark, get set, SHOP.
2. Indulge in a chocolate binge.
Here's some powerful news for chocoholics: You can get a standard Cadbury Dairy Milk bar for 25 p in the UK. Poor Americans have to shell out $2.39 for the same product.
With the new exchange rate, a UK bar will cost you 34 cents. Now, there's no excuse to NOT gorge.
3. Buy some fresh, new kicks.
Yeah, do you like these sweet Reebok sneaks?
Well, if you bought them in the UK, they'd cost you $64.32. That's a savings of $10 for looking ill-mannered.
4. Pimp your ride.
They see you rollin'...
Now, you can get your hands on this badass Rolls Royce Phantom for as low as £321,000 from some UK car dealerships. That's $439,825. This time last year, this car would've cost around $505,000.
Honestly, how can you afford to say "no"?
5. Grab a one-way ticket to the UK.
Did you think British Airways was only reserved for the rich gentlemen across the pond? Think again.
A flight out of New York City to London today will cost you $1,444 with the airline.
OK, that's pretty hefty. But think of all the cheapness when you're out there.