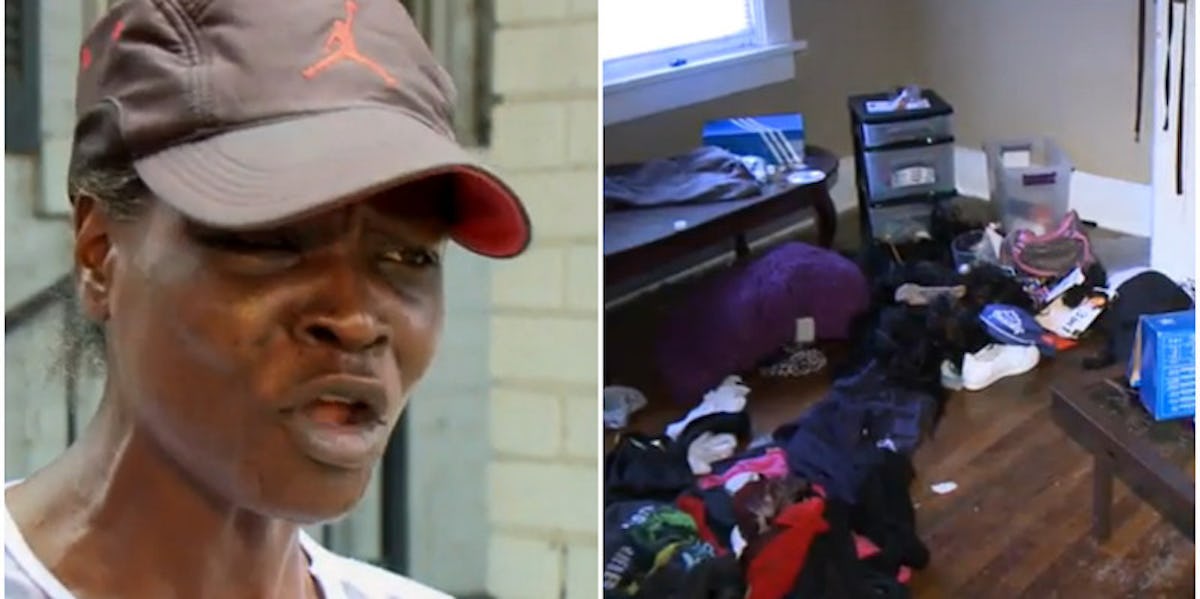 Woman Finds Burglars Having Sex On Couch: 'They Had A Big Old Nasty Party'
WREG Memphis
Jamie Barnes from South Memphis has seen some things in her time. But even SHE couldn't imagine what she witnessed the other day.
She walked into her home to find two bulgars going at it on her couch... or, as she put it, having a "big old nasty party." The victim told WREG.com,
It's horrible in there. It is absolutely horrible in there. It's like they just, you know, had a big old nasty party.
Jamie had returned to her home after leaving it unoccupied for a couple of days.
When she saw the pair sullying her couch with their act of love, she reached for her broom. She continued,
Walking in there and they're having sex on my couch. I pick up my broom, I went to hit that man so bad. She tried to grab one of my dresses and put it on -- I had to snatch it!
Jamie was so shocked, she didn't even realize she'd been robbed until she shooed them out of her home.
She added,
They ransacked my house and stole all my stuff. Jewelry, appliances, clothes. I don't feel comfortable in this house so, in my eyes, I'm homeless.
Witnesses say they previously saw two people moving stuff in and out of the home in big bags. One of them was even trying to sell the contents to people passing by.
The man made off down an alleyway, but the woman has reportedly been arrested and charged with aggravated burglary.
Jamie has since launched a Go Fund Me page in the wake of the incident. She included a photo of her home and wrote,
Some people broke into my house and ransacked my house and stole all of I and my family's things.
So far, only $10 has been raised of her $2,200 goal.