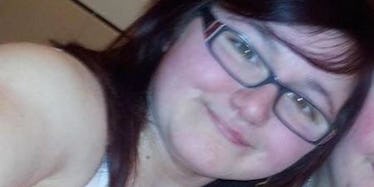 Dad Defends Babysitter In Court After She Has Sex With 11-Year-Old Son
Facebook
The father of an 11-year-old boy kept a babysitter from going to jail for having sex with his son.
According to Daily Mail, now 21-year-old Jade Hatt had sex with the boy when he was off from school one day.
Hatt is allegedly a former lover of the boy's father, and she previously babysat the boy six or seven times.
A prosecutor reportedly told Swindon Crown Court,
The defendant arrived at about 11.30 am. The boy was laying down, Jade Hatt sat on top of him, sat astride him, took off her clothes and removed his. Sexual intercourse took place. According to him it was fairly brief - about 45 seconds. She told him she enjoyed it, he said he had not as it was wrong.
When Hatt was arrested, she told police the boy, who had a bite on his neck after the encounter, claimed to be 15, according to Daily Mail.
The boy's father, whose name was not revealed, said in a statement his son not only looks older than 11 but is also "sex mad."
The father said,
He would have been fully up for this experience and in many ways sees it as a notch on his belt and is totally unaffected by it.
Hatt's defense team added the babysitter is extremely immature for her age and, therefore, seems like less of an adult compared to the boy.
Judge Tim Mousley reportedly said,
Having read everything before me, it was quite clear he was a mature 11-year-old and you were an immature 20-year-old so that narrows the arithmetic age gap between you.
The judge ultimately gave Hatt a suspended prison sentence of six months. She also must register as a sex offender for seven years and cannot come into contact with young boys without proper supervision, Daily Mail reports.
Judge Mousley reportedly admitted he did not follow standard sentencing procedures because of the unique situation at hand.
Citations: Babysitter who had sex with 11yearold escapes jail after the boys own father defended her in court saying his son saw it as a notch on his belt (Daily Mail)