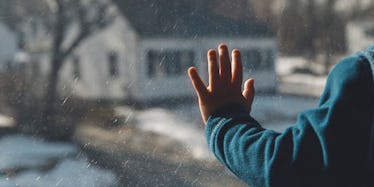 18-Year-Old Man Was Found After Being Reported Missing 13 Years Ago
An 18-year-old man who went missing 13 years ago was recently found alive.
According to Daily Mail, Bobby Hernandez was supposed to be dropping his then-5-year-old son, Julian Tiberius Hernandez, at preschool in Birmingham, Alabama on August 28, 2002.
But Hernandez, who lost custody of the boy after he and the mother separated, instead allegedly took out money, grabbed some of Julian's possessions and fled the state with his son.
Julian's mother reported him missing that day, and authorities were quick to assume his father was involved.
A massive search was conducted, and missing person posters, which showed older versions of Bobby and Julian, were released over the following years.
But, it wasn't until October 30, 2015 FBI agents in Cleveland received a tip saying a missing child from Alabama may be an 18-year-old now living in the Ohio city.
On Monday, authorities, with the help of the National Center for Missing & Exploited Children and the Birmingham FBI division, confirmed the teenager is indeed Julian Hernandez.
He and his father had been living together in Cleveland for the past 13 years.
Julian Hernandez was found unharmed and could soon be reunited with his mother.
His 53-year-old father was arrested and charged in Ohio's Cuyahoga County Court earlier this week.
Bobby Hernandez will likely eventually face Alabama charges for the abduction, but as of now, his only charge is one count of tampering with records in Ohio.
Communications Director Joseph Frolik of the Cuyahoga County Prosecutor's Office reportedly said Hernandez provided false information in 2012 in order to obtain a driver's license from the Ohio Bureau of Motor Vehicles.
Bobby Hernandez is currently being held at Cuyahoga County Jail on a $250,000 bond.
Citations: How 18-year-old solved his OWN kidnapping while applying to college: Missing child found 13 years after being snatched by his father who changed their last name to 'Mangina' (Daily Mail), Alabama child abducted in 2002 found in Cleveland; father arrested (AL.com)