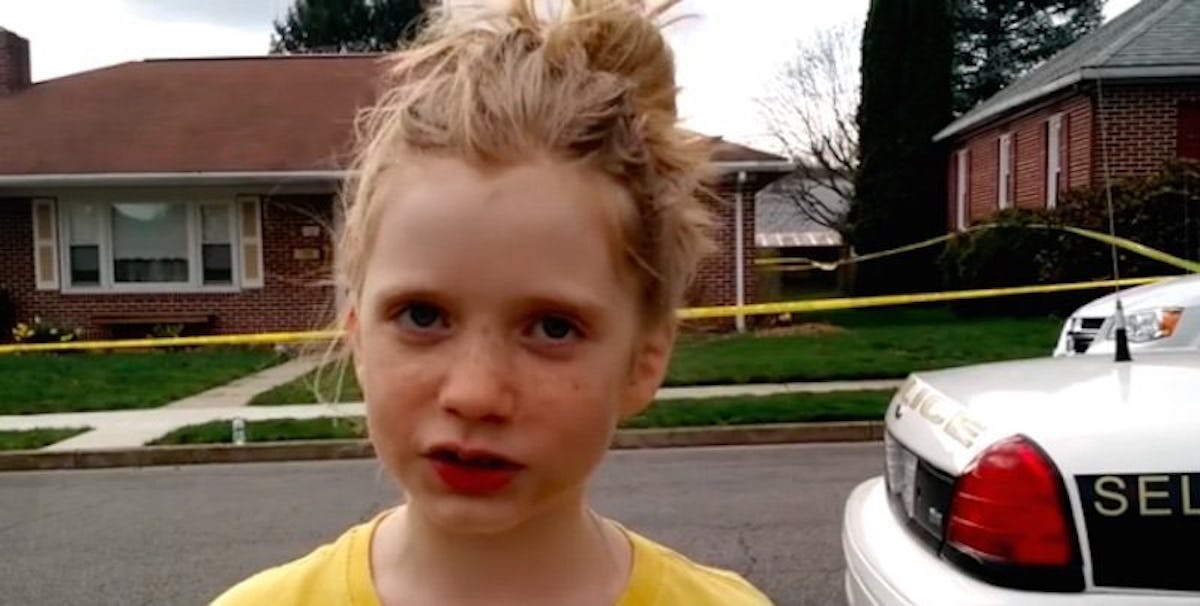 9-Year-Old Journalist Breaks News Of A Homicide Hours Before Local Newspaper
YouTube
Hilde Kate Lysiak is a seriously impressive kid.
Not only does the third-grader from Selinsgrove, Pennsylvania self-edit and publish her own news blog, the Orange Street News, but she also recently broke a local homicide story — several hours before the town's local newspaper even picked it up.
At 9 years old, Hilde is already this generation's Joseph Pulitzer. She told The Washington Post she received a "good tip" regarding the murder from a trusted source, and was able to confirm the story shortly thereafter.
The 9-year-old budding journalist penned an exclusive detailing the known facts of the developing case and filmed a brief news segment to accompany it, because she's the most kick-ass kid ever.
Discussing her decision to get involved with news, the passionate preteen told the Post,
I just like letting people know all the information, It's just what I really want to do. And crime [news] is definitely my favorite.
Because the Internet is a black hole of ugliness and hate, Hilde received a good deal of backlash from fearful adults who think she's "too young" to be reporting on such serious content matter.
Her response? See below.
If you want me to stop covering the news, then you get off your computer and do something about the news.
BURN. I'm 23, and this kid is cooler (and more clever) than I'll ever be.
Read Hilde's coverage at Orange Street News and subscribe to OSN on YouTube.
Citations: This 9-Year-Old Reporter Broke a Murder Story Before Her Local News Station (Cosmopolitan), 9-year-old reporter breaks crime news, posts videos, fires back at critics (The Washington Post)