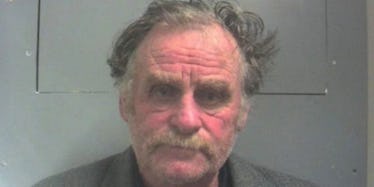 Woman's 40-Year-Old Diary Sends School Driver Who Sexually Abused Her To Jail
Wales Police Department
Thanks to a 40-year-old diary, a woman who was sexually assaulted at a very young age has finally gotten justice.
Esther Hoad was terrified as a young teenager by the taxi driver who drove her to school every day in Carmarthenshire, Wales, according to Metro.
From the ages of 14-16, she was inappropriately touched by Evan Jones, now 71, during her trips to and from school.
She was too ashamed to tell anyone what was going on, and reportedly said,
It was a dreadful time. The abuse went on and on and on and I thought it was my fault so I didn't tell anyone. I didn't know who to trust.
She eventually found an outlet for her distress in her diary, which was later used as evidence in her case when she came forward to authorities.
After speaking with therapists about her torment and abuse, Esther went to the police in 2014 as a married 52-year-old woman. She used her diary as evidence to support her claim.
As a result, Jones was arrested and has been jailed for three years after admitting to four accounts of sexual abuse.
Although he was found guilty, Esther's demons have not yet been put to rest.
She still is tormented by the memories of the sexual abuse. She said,
When the abuse first started, I just felt wretched. I felt confused and guilty that I had somehow attracted all this unwanted attention to myself.
She continued,
I cringed in the school taxi every time he touched me or spoke to me. My feelings were guilt and self-loathing, confusion and powerlessness for allowing this to happen to me.
Apparently, Jones kissed her on the lips and has told her "I love you," which would understandably haunt any young woman.
Even so, she's learning to deal with her pain and has become an advocate for speaking up about sexual abuse.
Citations: Metro