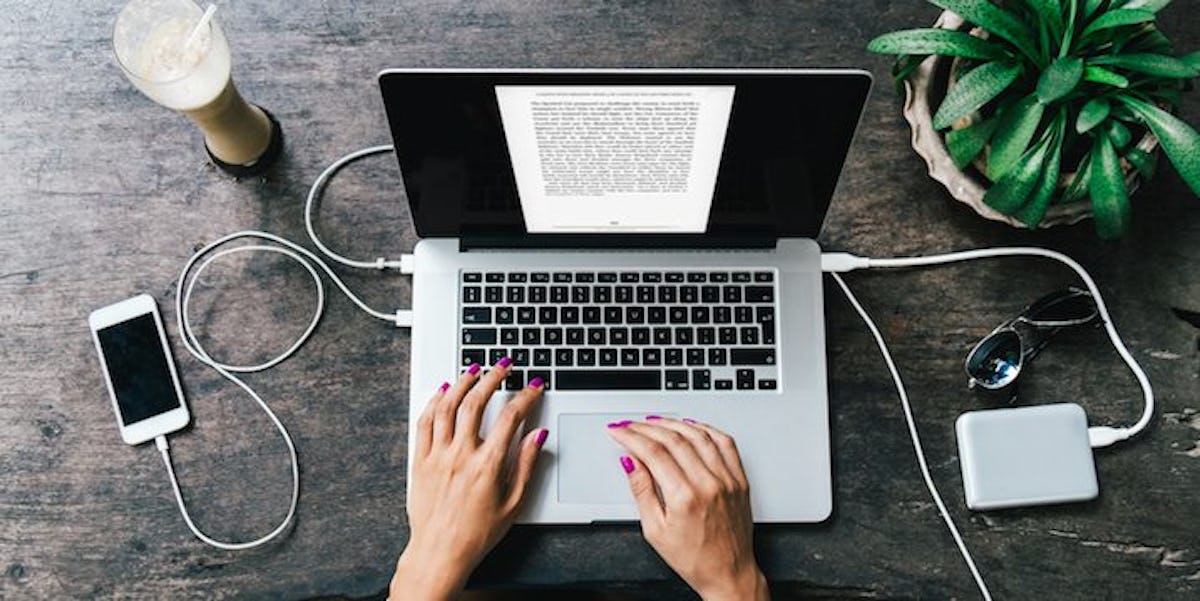 2017's Highest Paying Companies Will Make You Wish You Went Into The Tech Field
Marija Savic
The 25 highest-paying companies in today's workforce have been revealed, and I guarantee they'll make you regret the major you pursued in college.
But if you're a techie, you might not be so disappointed.
Glassdoor — the ultimate hub for people trying to investigate their desired company —  released a list of the 25 highest-paying companies in America in 2017, and the overwhelming majority of them are in the tech field.
The median salaries for all the companies listed — tech or not tech — are over $100,000 per year.
Yup. Every. Damn. Year.
So while you're following your dreams and pursuing a low-salary career, rest assured everyone who dedicated their lives to computers and coding are probably making six figures annually.
I'm sobbing.
Why, though? Why are tech companies paying so more money than others?
Dr. Andrew Chamberlain, Glassdoor chief economist, is crediting the "in-demand skills" and "higher education" that exists in tech fields.
According to the site's findings, he stated,
This report reinforces that high pay continues to be tied to in-demand skills and higher education, which in part, is why we see several companies on this list among the consulting and technology industries. Salaries are sky-high at consulting companies due to 'barriers of entry' in this field, which refers to employers wanting top consultants to have personal contacts, reputations and specialized skills and knowledge. In technology, we continue to see unprecedented salaries as the war for talent is still very active, largely due to the ongoing shortage of highly skilled workers needed.
Considering almost everything we do in today's age is somehow tied to technology, it's no wonder these people are being paid so much.
If you're interested in finding out which companies are paying their employees the most money, check out the list:
A.T. Kearney
Strategy&
VMware
Splunk
Cadence Design Systems
Google
Facebook
NVIDIA
McKinsey & Company
Amazon Lab126
Juniper Networks
LinkedIn
Salesforce
Dimension Data
Synopsys
Informatica
Boston Consulting Group
Broadcom
Microsoft
Walmart eCommerce
Visa Inc.
Twitter
F5 Networks
Palo Alto Networks
Akamai
To find out the exact salary for each of these companies, click here and try not to cry.
If you wish to embark on a career change in the near future, it's easy to say the tech field is worth a shot.
Citations: These Are The Companies Where You're Most Likely To Earn 100K+ In 2017 (Refinery 29), 25 Highest Paying Companies in America for 2017 (Glassdoor)