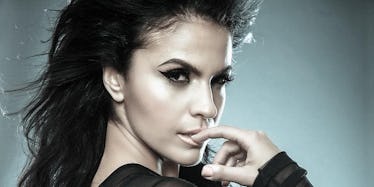 Meet VASSY, The Voice Behind Tiësto's And David Guetta's Most Popular Tracks
Fidel Gonzalez
For Tiësto to call her "one of my favorite singers in the world," VASSY has to be something special.
The Australian singer and songwriter took the world by storm in 2014 as the featured vocalist on David Guetta and Showtek's "Bad" and again in 2015 as the vocalist for Tiësto & KSHMR's "Secrets." The two tracks combined have been played more than 723 million times on YouTube.
Since VASSY and Tiësto are clearly such a winning formula, the dutch DJ produced VASSY's latest track, "Nothing To Lose," which came out on August 22 after debuting during Tiësto's set at Ultra Music Festival.
VASSY also joined Tiësto at Tomorrowland in Belgium to perform the song (and "Secrets," of course) leading up to the release.
I spoke to VASSY to get the details about "Nothing To Lose" as well as her relationship and history with Tiësto. As it turns out, VASSY had no idea how the Dutch DJ got his hands on "Secrets" in the first place.
She said,
I had written this song and I got into the studio with KSHMR... then we just kind of worked on it. To be honest, I didn't know how it got into the hands of Tiësto, but it did, and he fell in love with it and reached out... We just collaborated on this magical little record and that was that.
After "Secrets" went fully global, going double platinum in multiple countries, it was only a matter of time until the two were going to collaborate again. VASSY just needed the right song. So, the songwriter looked inward for a little bit of inspiration.
I just do me, whatever that is.
It turns out the attitude VASSY had toward her life and her career were just the right words for a song: nothing to lose. To VASSY, nothing to lose means "give it a go. Take a shot."
She explained,
You've got one shot in life, so take a risk... Fight till the end [and] keep it going."
In a press release, she elaborated,
The parallels between the challenges and joys of everyday life inspired me. While each day brings new challenges, whether or not you succeed is something that everyone can relate too.
So, she wrote the song and sent it to Tiësto, and they agreed to collaborate again.
Speaking about her relationship with the man she calls Big Brother T, VASSY said,
It's been really cool. I've had a really close bonding experience with him. I call him Big Brother T [and] he calls me Little Sis V because our initials rhyme. So, it's been a cool relationship... I love working with him and he's told me he loves working with me.
If the fruits of their labor are any indication of the health of their partnership, then VASSY and Tiësto definitely seem to have a great working relationship.
But, with or without Tiësto or global success, VASSY would still be making music.
She said,
Music really was my calling. It was in me [and] it was meant to happen... I just do me, whatever that is.
But, given that she does have fans all around the world, VASSY never forgets the role her supporters play in her success, saying, "It's all about the fans. They're super loyal and loving and there for you every day. They show you love and support you and love all your songs. That's the best part for me."
Well, fans, check out the song's official music video at the top, pick it up at Beatport or check it out on Spotify. (BTW, it's fire.)