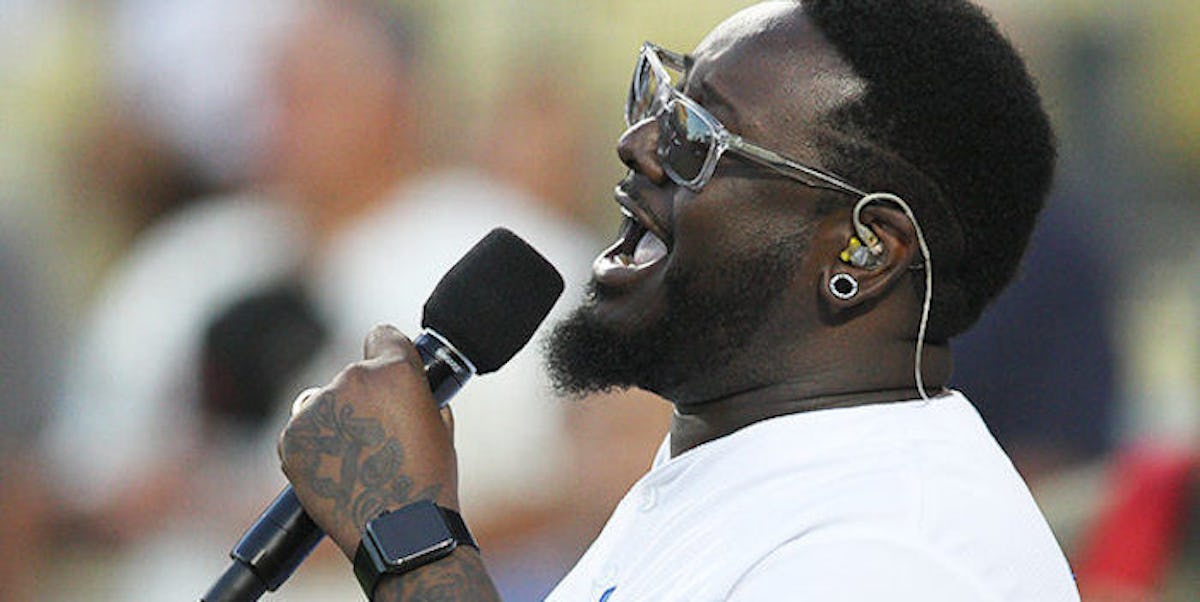 T-Pain Crushes The National Anthem And Proves He Doesn't Need Autotune (Video)
Ever since he lost the dreads, T-Pain has been owning the game as a non-Autotuned, singing-ass motherf*cker.
The Tallahassee Hero is on some grown man sh*t at this point in his career, and he doesn't need computer software to kill a live performance.
He proved, after merking the National Anthem at the Dodgers game earlier this week, those who ever doubted his talent can get the FOH.
Teddy Pain is one of the true icons of our generation and has been making women twerk for over a decade now.
His contributions to society will be felt for centuries to come.