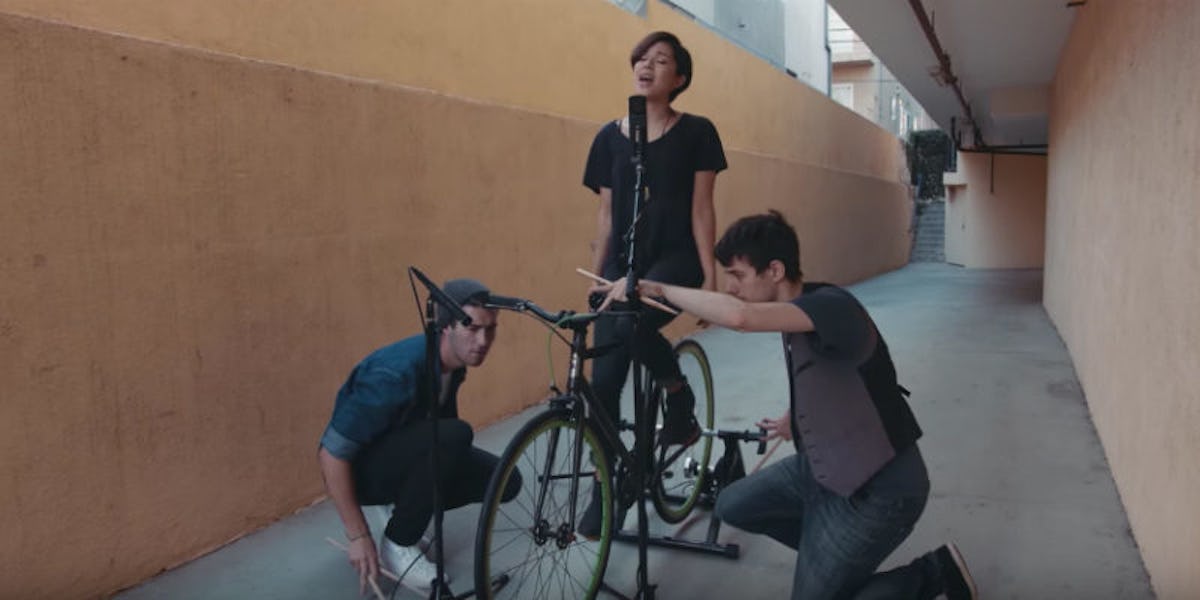 This Beautiful Sia Cover Was Played Not On A Guitar But A Bicycle
YouTube
I wonder what it's like to be talented?
Like, imagine having so much musical talent that not only can you flawlessly cover songs on real instruments, but you are so good you can use a bike instead.
Literally, I mean you actually use a bicycle instead of an instrument. Meanwhile, I have never been good at anything in my entire life.
YouTube sensation Kina Grannis, a singer-songwriter, and Kurt Hugo Schneider teamed up to cover "Cheap Thrills" by Sia using only Grannis' voice and a bicycle.
Sia doesn't "need dollar bills to have fun tonight," and these guys literally don't need any instruments.
I would not have believed it either, but I just watched it happen.
Do these guys just go around and tap random things with their drum sticks to make beautiful music all the time? How do you teach someone how to play the bicycle?
This is just another day for Schneider, we suppose. Before this, he made a cover Zedd and Aloe Blacc's "Candyman" using 50,000 M&Ms. Where do you even get that many M&Ms?
Sia's "Cheap Thrills" earned her her first number one spot on Billboard's Hot 100 and stayed there for four weeks.
Citations: This skillful Sia cover was played on your new favorite instrument, the bike (Mashable)