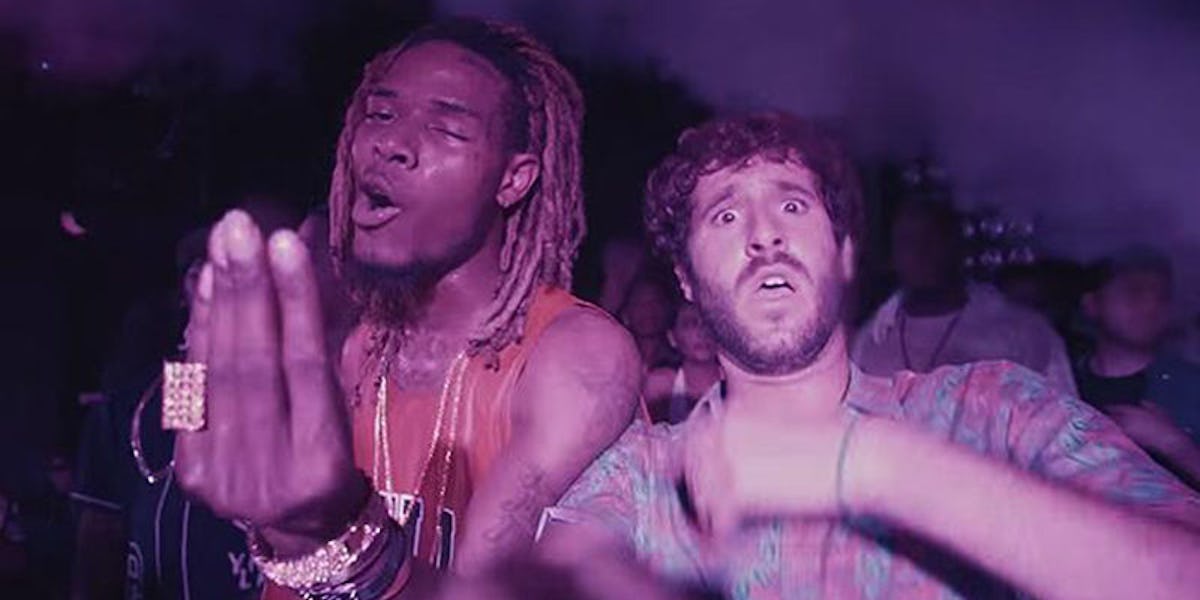 This Rapper Made An 'Epic' Music Video Without Spending A Single Dime
Lil Dicky is the man for this one.
Everyone's favorite Jewish rapper (sorry, Drake) is back at it again with an epic new music video that was apparently shot for zero cash.
He has hits like "Ex-Boyfriend" and "Lemme Freak," but "$ave Dat Money" is hands down his best track to date, and he even got Fetty Wap on the chorus and half a verse from Rich Homie Quan.
But the premise of the video is simple: Save dat money!
It appears this dude went around Beverley Hills to find a crib to swag off in, found a dealership to let him borrow whips, convinced a club to let him turn up for free and even got T-Pain to offer up his own video shoot for the sake of the Lil Dicky video.
I don't care what anyone says, being white in America is awesome!