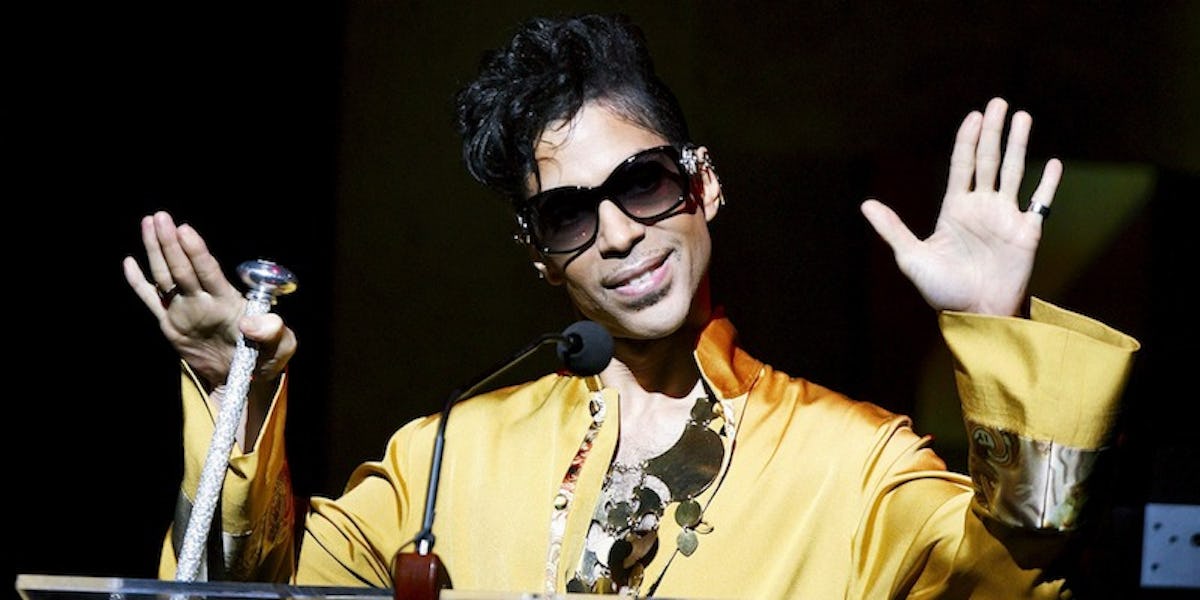 Thousands Of Fans Will Honor Prince At A Special Memorial In Los Angeles
REUTERS
As Prince fans everywhere mourn the passing of an icon, a special gathering in Los Angeles is expected to take place on Friday to honor the musician.
What better way to honor a cultural leader like Prince than to hold a star-studded, public memorial at Los Angeles City Hall?!
According to the Los Angeles Times, musicians Eric Benet, Faith Evans and Aloe Blacc, among others, are set to perform in front of City Hall around 5 pm on Friday evening. The event is set to run until 8 pm.
Najee Ali, a social and political activist, is said to be the organizer of the event and plans to introduce a few acts, including members of the New Power Generation, who've performed with Prince in the past.
A public Facebook announcement for the event reads,
Our very own City Hall was the prime location for the 'Diamonds and Pearls' video. The City of Los Angeles is proud to have been the home away from home for a tremendous talent that touched our city and our world.
The event will be open to the public and requires no ticket.
If you happen to be in Los Angeles tonight, this is the place to be!
Check out Prince's "Diamonds and Pearl"s music video shot at Los Angeles City Hall below.
Citations: Faith Evans and Eric Benet to perform today at tribute for Prince at L.A. City Hall (LA Times)