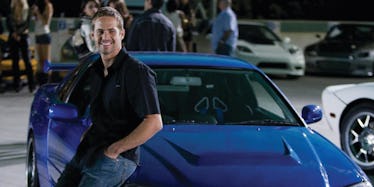 This Emotional Tribute To Paul Walker Will Make You Cry (Video)
Universal Pictures
This "Furious 7"-themed music video is going to make you feel some stuff. Wiz Khalifa collaborated with Charlie Puth on the song "See You Again" as a tribute to the late Paul Walker.
Walker tragically died while "Furious 7" was in production. The film was released this past weekend to the tune of $143.6 million at the box office.
The music video is filled with heartfelt images of Walker and his "Fast and the Furious" family. It's unfortunate Walker is no longer with us, but at least his memory still lives on.
Check out the video below.
Wiz Khalifa "See You Again" ft. Charlie Puth [Official Video] Furious 7 Soundtrack http://smarturl.it/furious7?IQid=SYA Posted by Wiz Khalifa on Sunday, April 5, 2015