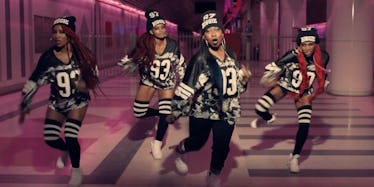 Missy Elliott's Wild New Video With Pharrell Will Get Your Blood Pumping
Missy Elliott made a slight comeback when Katy Perry brought her out for Super Bowl XLIX, but it's been kind of quiet for her since then.
Still, people remembered how much they actually f*ck with Missy, and the sales have been going up for her old hits ever since!
But now she's for real back with some new heat called "WTF (Where They From)." It features Pharrell, and no lie, it's a banger.
The music video is exactly what you'd expect from Missy (it's lit), and the track will help you get through this whack ass Thursday for sure.
Peep that sh*t above!