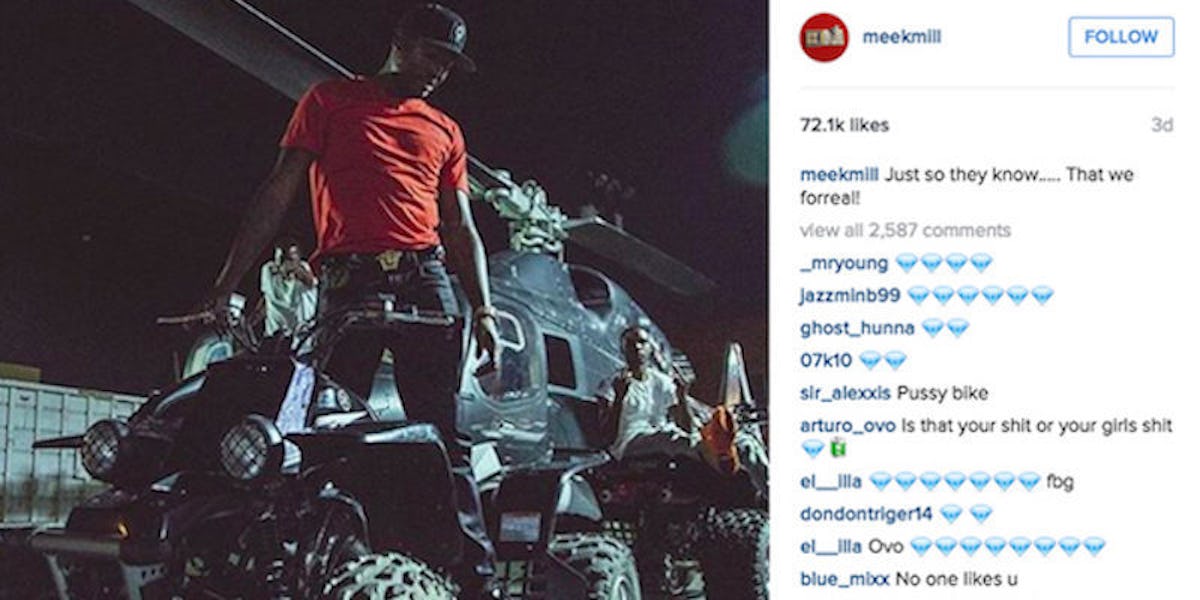 Meek Mill's Instagram Is Flooded With Drake Fans And Diamond Emoji
Whenever Drake does something lit, you know Meek Mill is sick!
And after Drizzy and Future dropped flames onto the Internet with their new tape, What a Time to Be Alive, it couldn't be quieter for Meek.
Meek Mill, of course, never officially apologized to Drake for their incident, and his career took a turn for the worse.
This was the cover of Drake and Future's collab, WATTBA.
Drake fans made sure Meek was aware by leaving diamond emoji in comments all over Meek's Instagram.
And now, every recent picture is pretty much bombed.
Maybe Meek Mill should just take an Instagram hiatus...
...because this sh*t is just getting to be too much.
Between the continued abuse of Meek Mill and the Eagles being straight trash, Philly couldn't be more sick!
Thank God the Sixers aren't trash or anything, either!
Citations: People Won't Stop Leaving Diamonds on Meek Mill's Instagram (Complex)