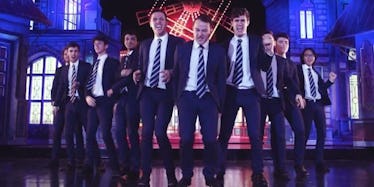 This All-Male A Capella Version Of 'Lady Marmalade' Is Everything (Video)
It's probably been a little while since you've heard "Lady Marmalade" from the "Moulin Rouge!" soundtrack.
If you recall, the song was an all-star affair featuring Christina Aguilera, Mya, P!nk and Lil' Kim.
Now, an all-male a capella group decided to tackle the soulful track, and I have to say, these boys hit this one out of the park.
The group is called Out of the Blue, and they hail from Oxford, England.
I'm not sure if the rendition is as good as the original, but it's pretty damn close. Check it out above.