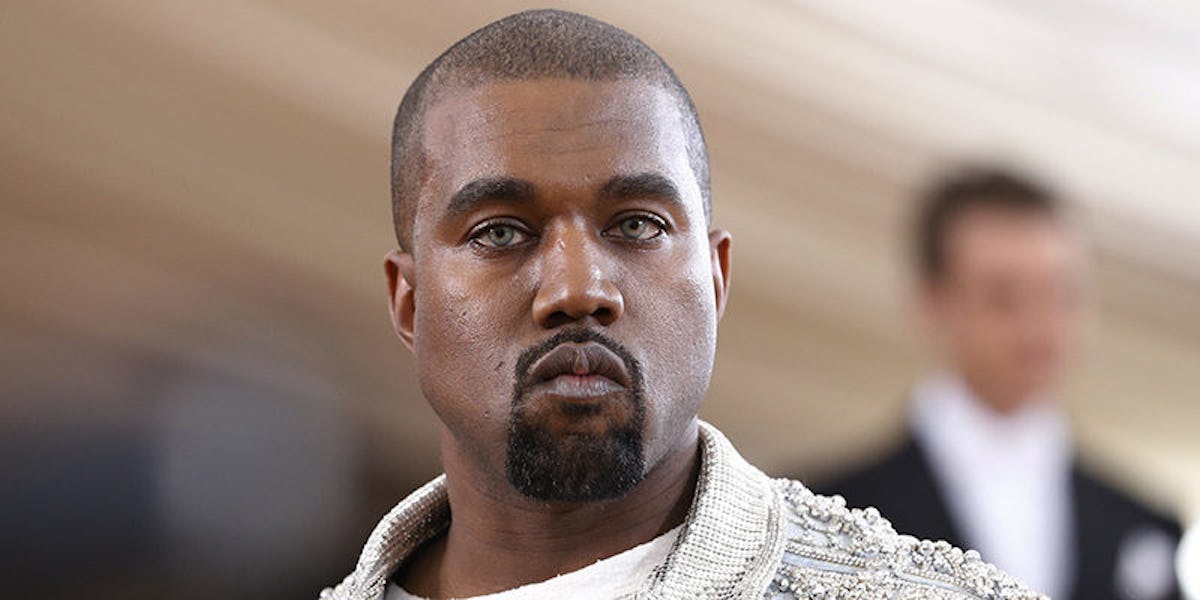 Kanye West Announces 'The Life Of Pablo' Tour Is Coming This September
REUTERS
Everything Kanye does these days seems to be top news. Now, the 38-year-old rapper is planning on touring for his latest album, The Life Of Pablo.
During a recent interview on the "Steve Harvey Morning Show," Kanye announced an upcoming fall tour, for which he claims he drew inspiration from "Star Wars."
You know my tour game is strong. My tour game is unprecedented. So we're going to go out in September I believe, and we're just working on some of the ideas right now. But as I said before, I'm trying to literally inspire these kids the way Disney inspired me when I saw the original 'Star Wars.'
I'm sure we can all expect some high production value and a new rant in every city.
Kanye even spoke to Steve Harvey about that Wiz Khalifa Twitter beef from a few months back and those Amber Rose fingers-in-the-booty allegations.
It sounds like Ye is very apologetic and has come to peace with the situation.
I really want to stress the amount of respect that I have for parents. There is no concept of anyone beating up on someone else's child or that type of concept. So every day I feel more deeply deeply apologetic about that concept, because I only want to put out positive concepts.
Being a father and adult has definitely changed Kanye, but now, it's time to see his actions match his words.
With another album currently titled, Turbo Grafx 16, ready to drop this summer, it looks like Kanye isn't going anywhere for a minute.