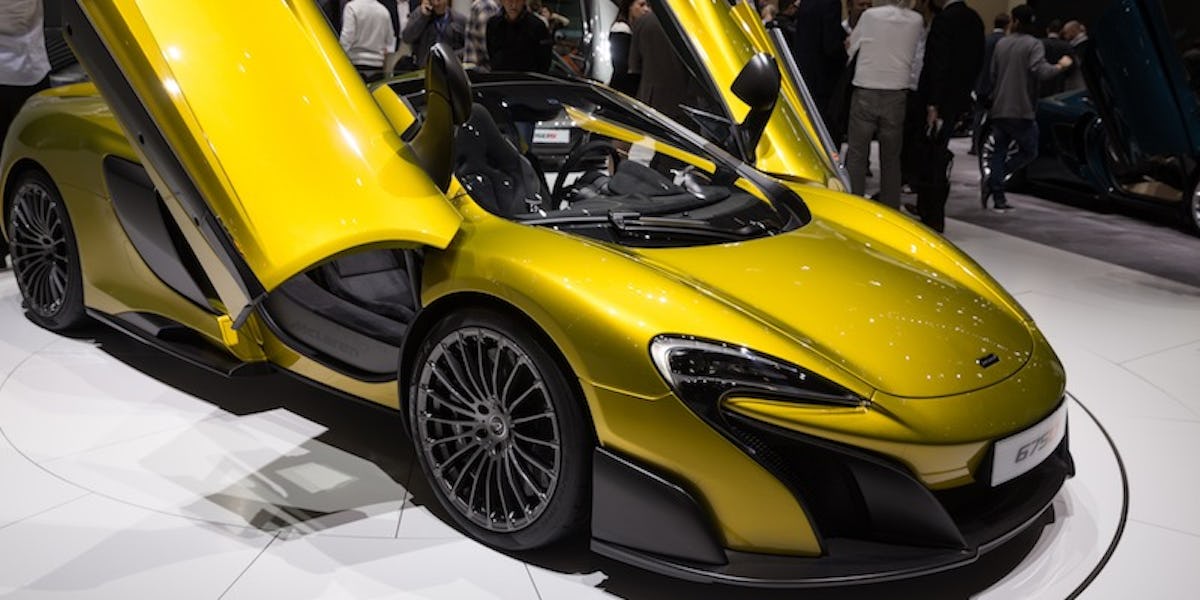 Drake Just Bought This $350,000 McLaren To Celebrate His Latest Album Release
Shutterstock
How do you celebrate the successful moments in your life?
If you're a rapper, you're probably going to celebrate the release of your latest album by walking into a jewelry store and splurging on an iced-out set of "grills."
If you're Drake, however, that's just not going to cut it.
According to Car Scoops, Drake celebrated the release of Views, which dropped on April 29, by purchasing a sweet ride to flaunt his wealth. The Toronto native now has keys to a brand new McLaren 675LT, which is priced at $350,000.
Oh, and did I mention only 500 of these were made? Now that's how you celebrate success -- by buying a lavish new car that screams it!
Drake also owns a fleet of other luxurious cars including a Maybach, a couple of Bentley coupes, a few Rolls-Royce vehicles, a Lamborghini and his world famous $1.5 million Bugatti he's only driven a total of five times, according to his lyrics on "9" from Views.
First place, first place, man we can't be tied for it. I only drove it five times, paid 1.5 for it.
Now, about that McLaren:
Citations: Drake's Latest Ride Is A McLaren 675LT (Car Scoops)