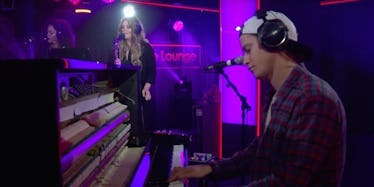 This Sultry Cover Of Taylor Swift's 'Wildest Dreams' Will Blow You Away
This may be one of the most beautiful renditions of Taylor Swift's "Wildest Dreams" yet.
Norwegian DJ Kygo paired up with Ella Henderson at the BBC Radio 1 Live Lounge to perform their own special version of Taylor Swift's latest single.
The pair delivered a spectacular performance and it will totally blow you away.
Henderson's powerful voice accompanied by Kygo on piano makes it a breathtaking experience to watch.
You can listen to their full cover in the video above.