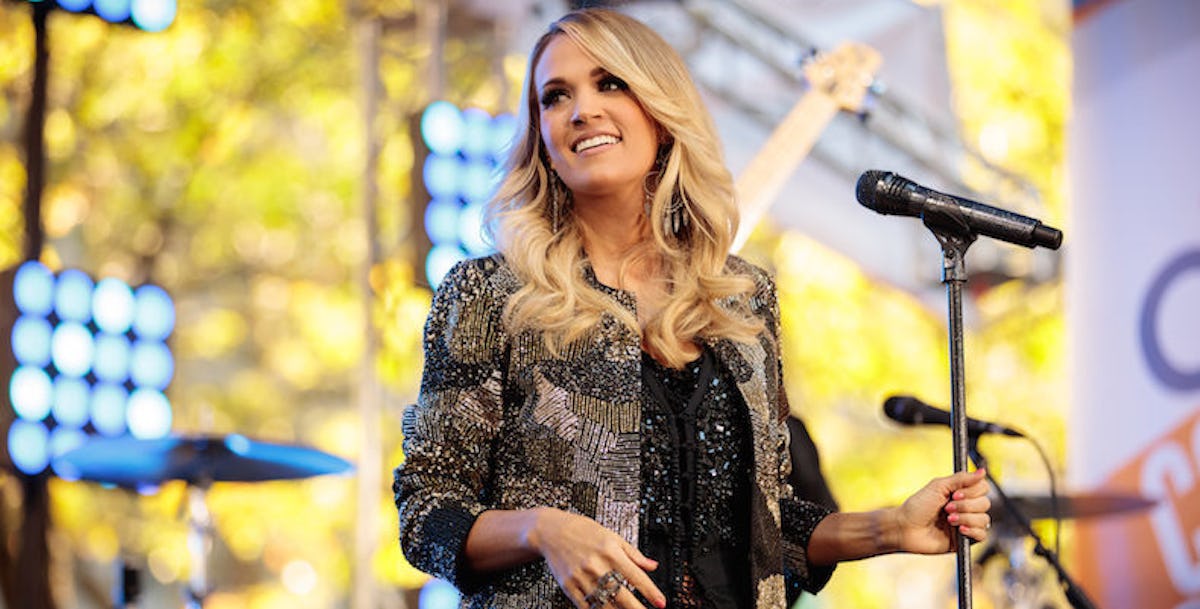 Carrie Underwood Completely Slayed Her Cover Of 'I Will Always Love You'
Christopher Polk/Getty
Carrie Underwood, everyone's favorite country songbird, turned 33 on Thursday, but instead of accepting our gifts, Carrie decided to deliver us one of her own.
During a recent visit to the "Bobby Jones Show" in Nashville, Carrie shared an absolutely epic cover of "I Will Always Love You," a song she has covered a few times before.
The song is heart-wrenching and totally belongs in a country girl's hands. Sure, it was made famous by Whitney Houston in 1992 as part of the soundtrack for "The Bodyguard," but its origins are nothing short of country perfection.
In fact, the ballad was originally written for Ms. Dolly Parton by her old musical partner, Porter Wagoner. Wagoner had written the song for Parton as a farewell gift when she decided to take her career solo.
Check out Carrie's beautiful rendition of the song below.
Carrie Underwood sings "I Will Always Love You" on #JoyWeekIt's absolutely amazing! Posted by Bobby Bones Show on Wednesday, March 9, 2016