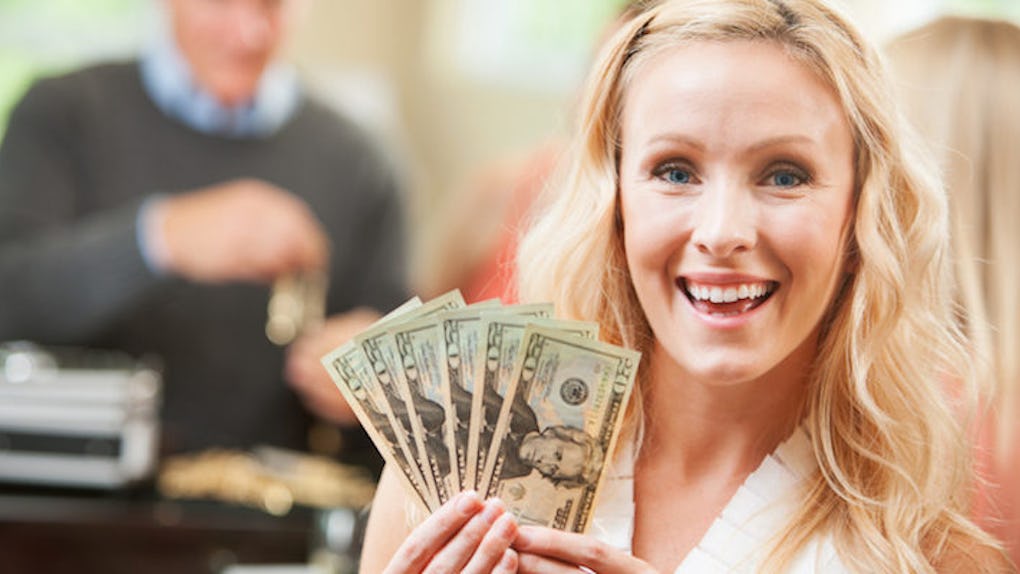 Sean Locke
Broke College Students Can Make Extra Cash These 4 Ways
Most students are constantly looking for new financial opportunities to fill empty holes within their monthly budgets and meet the rising costs of living.
Since they're busy attending classes, they're mostly limited to occasional part-time jobs and assistance from their parents.
Fortunately, the times are changing and young people have many innovative ways to secure their financial freedom at their disposal.
Sure, we're still talking about relatively small sources of revenue that can't compare to a permanent position, but they can definitely make a difference.
If you find yourself with a dwindling bank account, don't let depression get the best of you.
Here are four ways to earn extra cash and make everything alright again:
1. Sell old stuff from your closet.
If you dig through the drawers you haven't opened in years, you might find some items that still have value in the market.
By getting rid of an old comic book collection or the gaming console you just replaced, you can pick up some much-needed cash to get you through a hard period.
You can even sell clothes, shoes or any type of accessory. Everyone has their own sense of fashion, so something you no longer want could be the perfect addition to another's closet.
One man's trash is another man's treasure, right?
You'd be surprised at the amount of money you can collect with this mindset.
Selling items over the internet is a good way to find interested buyers and fetch maximum prices. Apps like Poshmark and Tradesy are great if you're looking into selling clothes.
2. Find work online.
In recent years, a strong online freelancing market has emerged, and students who have the right prerequisite skills can earn a healthy income from this source.
Computer programming, writing and graphic design are in high demand, so if you're capable of performing solid work in any of those areas, you should have no trouble finding something.
Keep in mind it takes a while to build your profile on freelancing platforms, so start drawing regular assignments.
Since most jobs are small, it shouldn't be too hard to fit a few hours of freelancing into the busy schedule of a typical college student.
3. Save on necessities with coupons.
When the income is tight, smart spending can provide some life-saving breathing room.
It's possible to cut off a large percentage on almost every purchase if you have the right discount coupons and display the prerequisite amount of patience.
Coupons used to come with the morning newspaper, but these days you can find them online at dedicated coupon websites.
It's easy, it's smart and it saves money when done on a regular basis. Anyone too proud to ignore this valuable savings channel is contributing to his or her own financial predicament.
I'm not saying you have to go into "Extreme Couponing" mode and get yourself a spot on TLC, but who doesn't like to get something for cheaper than what it's really worth?
4. Model for money.
Guys and girls willing to strike a pose can make a nice amount of money from participating in photo shoots and other artistic projects.
Every photographer, fashion designer or movie director needs models, and you can bet some of them are willing to hire inexperienced candidates at the right price.
If you're lucky enough to make a few connections, you might be able to advance from student films to commercial shoots, where the rates of pay are incomparably better.
Making a real career out of this is extremely hard, but there's nothing wrong with picking up a paycheck for standing in front of a camera for a few hours.
Citations: Crowd Savers, Entrepreneur