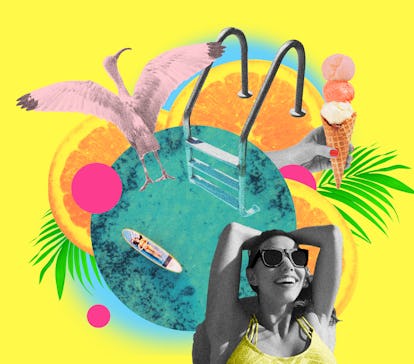 Your All-In Guide For Planning the Ultimate Florida Road Trip
There's really only one reasonable cure for this time of year: an escape to the Sunshine State.
We're officially in the worst part of winter. The holidays have passed, but the days are somehow still painfully short, and it feels like the sting of the cold will never dull. During this gray period of never-ending winter, there's really only one reasonable cure: an escape to the Sunshine State.
Florida's long, sunny days and comfortable nights make the tropical peninsula the ultimate vacation destination year-round — plus broad stretches of the Florida Turnpike and I-95 make the state easy for road trippers to navigate. Looking to thaw out? Great, because Florida is the warmest state in the U.S. Want beaches? Perfect — Florida has more than 825 miles of beaches, with all hues of sand, and east- and west-facing so you can pick a locale depending on whether you prefer sunsets or sunrises. Or, you can just drive across the state in a few hours to catch both in a single day.
The one upside to this time of year is that it's the perfect time to use those reupped PTO days on a southbound road trip. Whether you're going by car or RV, these are the must-see spots to check out as you drive through Florida, for theme park-lovers, sun-worshippers, seafood fanatics, and all combinations therein:
1
Destin
Destin This Panhandle city is the definition of a hidden gem. The white sand here is so soft it feels like flour underfoot, and the southwest-facing coast provides the perfect backdrop to watch the sun melt into the blue and green waters at sunset. Pro tip: About an hour eastward, in Panama City Beach, check out St. Andrew's State Park. It's a 1,200-acre respite on the coast where you can spend a day hitting those sugar-sand beaches, hiking, or renting a paddleboard or a boat, capped off by a night of camping.