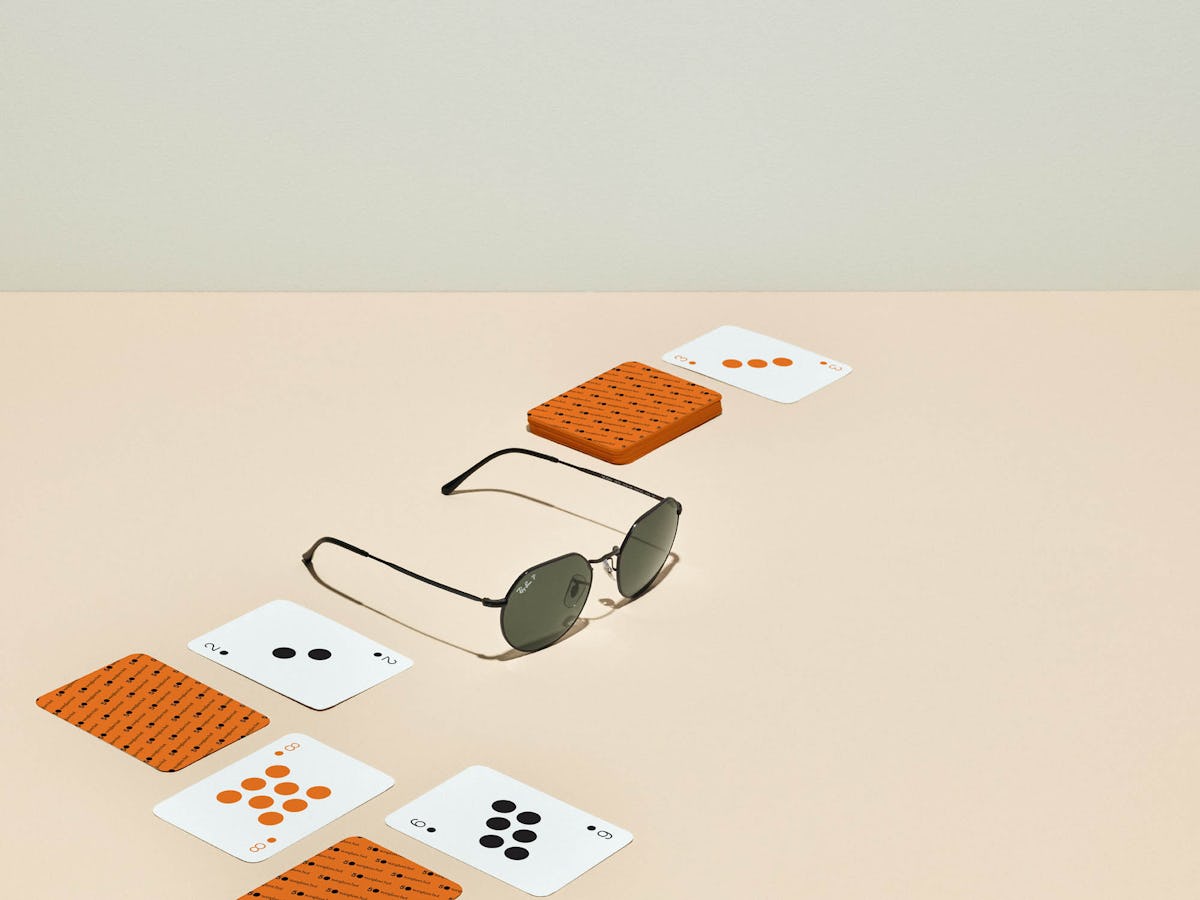 Retro-Inspired Sunglasses, E-Bikes, & More — 14 Gifts For Cool Dads
How to shop for the guy who's impossible to shop for.
The classic Father's Day scenario is all too familiar: You cross your fingers that there's something on his wish list, only to hear the same four words: I don't want anything. If you, like me, find your dad to be one of the most difficult people to shop for, you likely spend days upon days, tabs upon tabs, searching for a gift that feels personal, practical, and like you put in some serious effort — only to come up short. This year, forget all of that.
No matter what type of dad you're blessed with — the intellect, the sports-crazed, the grill master — items that feed into his passions are a sure-fire hit. So are accessories like socks or sunglasses; all-purpose in function, but still help him up his style. Sunglass Hut has an unrivaled selection of shades dad will love (but never think to buy for himself) — so it's only fitting to get him a pair that shows just how much you appreciate him.
Here, find 14 gift ideas that dad will freak out over. Because while you know he will love anything you give him (he always does), these are things that don't just look good — but that he'll actually use.
For The Dad Who Lives A No-Frills Lifestyle
Sometimes, there's no better gift than a tried-and-true favorite. He definitely knows Ray-Ban, but maybe he's never treated himself to a pair. Timeless in shape, style, and color, this is the kind of present he'll wear forever.
For The Dad Who Cares About Quality
Your dad doesn't like to push it with his style: He's all about classic pieces that he can wear everyday, from work outings to BBQs with his friends. This stylish pair of Persols, with a subtle orange plane and crystal-tempered lenses, make the ideal finishing touch for any outfit.
For The Dad Who's Always 'In the Know'
He's not a regular dad, he's a cool dad. A pair of shades that reflect his personal style, like this aviator-esque option by Prada, will have him flaunting his fashion sense to all his friends.
For The Dad Who's A Little Bit Sporty
Active with an eye-catching flair, your dad always wants to push the limit. Embrace that with a brand-new pair of cutting-edge, sporty shades by Arnette. This pair's square frame and tinted lenses offer the ultimate versatility — which is exactly what he deserves. As a guy who's always on-the-go, he needs a pair of sunglasses that can keep up.
For The Dad Who Can't Stop Putting Playlists Together
Whether he's still into the oldies (and that's okay!) or is constantly on the hunt for new indie bands, he deserves a sound system that makes it all sound good. Roam, the latest speaker from Sonos, is pint-size and portable, so dad can listen to what he loves anywhere, anytime. Plus, it's waterproof, has all-day battery life, and connects to Bluetooth and Wifi.
For The Dad Who's Always Prepared
Your dad might be someone who worries a little more than usual — and that's totally fine. Lean into it with The Safe, the ultimate supply kit for emergencies. Filled with expert-curated tools including glow sticks, waterproof matches, and even a hand-crank radio, he'll feel way better about his preparedness for any unexpected situation, big or small.
For The Dad Who Thinks He's a Landscape Designer
If he spends hours in the garden, mowing the lawn, planting bulbs, and pruning bushes, he needs the right tools. This minimal-but-modern watering can is both useful and durable, but still good-looking enough to be mom-approved too.
For The Dad Who Says Everything Tastes Better Grilled
Part educational and part recipes, award-winning chef Rodney Scott's first cookbook will help take any amateur griller to the next level. This is something dad will really want to sink his teeth into — and then show off his newly learned skills to all his friends and fam.
For The Dad Who Thinks He's A B-Ball Pro
Summer afternoons shooting hoops, winter evenings watching game after game: Your dad is basketball-obsessed. Swap out the orange ball that's been in his garage since you were a kid for this color-blocked, limited-edition option that will look just as good on the court as it will on display in his office.
For The Dad Who Has Swag (And Knows It)
He cares about function, but let's be real: He also cares about style. Treat him to a piece that's a little bit of both with this recycled canvas work jacket from Noah. The fabric is as heavy-duty as it gets — plus it's printed, not dyed, to give that perfectly imperfect, one-of-a-kind feel.
For The Dad Who Always Asks You To Caddy
His Saturdays on the green may be precious, but there's one thing you can almost guarantee: He hasn't upgraded his gear in years. Secretly toss those worn-through golf shoes and present him with these — a sleek, pebble-grain leather option that's completely waterproof.
For The Dad Who Cooks Seven Nights A Week
Spice up mealtime, quite literally, with this seasoned salt pack from Momofuku. Inspired by the flavors used in their restaurants, the three-pack — which includes Savory, Tingly, and Spicy mixes — will have dad feeling like he's on an episode of his favorite cooking show, even when he's just making Monday night dinner.
For The Dad Who Has A Need For Speed
Take him back to his childhood with a vintage-inspired Beaumont that's been completely revolutionized for the modern day. This electric bike has assisted power, easy dismounting, and a really cool look. Dad will love this for mid-day errands and evening cruises, guaranteed.
For The Dad Who Always Carries A Lot of Stuff
This backpack literally has it all. 17 secret compartments hold everything from a laptop to a passport to a one-liter water bottle. Meant to be packed with a purpose (versus just throwing all of your goods into a bag) this is ideal for the dad who has a lot of places to go and never wants to leave anything behind.