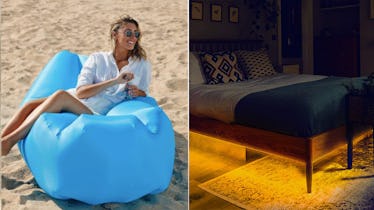 50 Cool Things That Seem Expensive But Are Cheap As Hell On Amazon
Silky satin pillowcases, waterproof electric razors — all under $50.
We may receive a portion of sales if you purchase a product through a link in this article.
While treating yourself to a splurge-worthy item you've been eyeing may sound enticing, it's not always the most practical choice. So, save your money and consider browsing Amazon for affordable alternatives instead. Fortunately, there are dozens of cool things that seem expensive but are cheap as hell on Amazon.
To help you narrow down your shopping list, I've found 50 of the coolest products on Amazon that look expensive — but simply aren't. Keep reading to find some inventive, handy gems that will enhance your day to day.
This article was originally published on