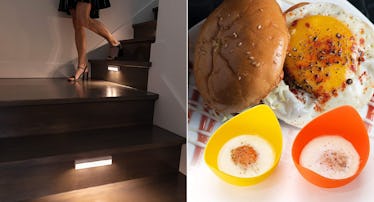 60 Random Products On Amazon That Are Straight Fire
These weird products will give your life a serious upgrade.
Amazon
We may receive a portion of sales if you purchase a product through a link in this article.
When you scroll through Amazon's never-ending list of offerings, many of them seem bizarre at first glance. On top of weird wine gadgets and pickle jar attachments, there are things like beer-cooling rods, antimicrobial pillow sprays, charcoal shampoos, and a mask made with snail secretions, because why not?
When you look closer, however, a lot of these gadgets are actually pretty brilliant. In fact, a good lesson for all of us in the dangers of judging a book by its cover. Well, judge no more. Here is a list of 60 weird products on Amazon that are bound to change your life.
This article was originally published on