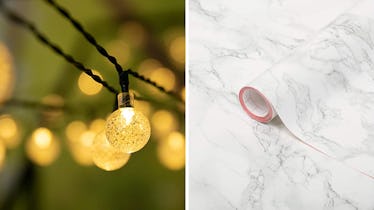 50 Bougie Things Under $35 On Amazon People Call Their Most Amazing Finds Of The Year
Written by Alexandra Elizabeth
We may receive a portion of sales if you purchase a product through a link in this article.
Let's face it: There's no shortage of items out there that can give your life that fancy little upgrade you didn't know it needed. But with such a vast selection available, how are you supposed to choose? One way is to sift through other people's favorite purchases of the year to determine what's actually worth the hype. And thankfully, the list below will let you do exactly that.
So whether you're looking for luxe, hydrating skincare, high-end upgrades for your bathroom, or kitchen items that make a big impact with just a little cash, you'll find something here that pleases your inner aesthetic. And best of all, they're all just $35 or below. So go ahead and fill your cart up with these items that got glowing reviews from tons of shoppers.