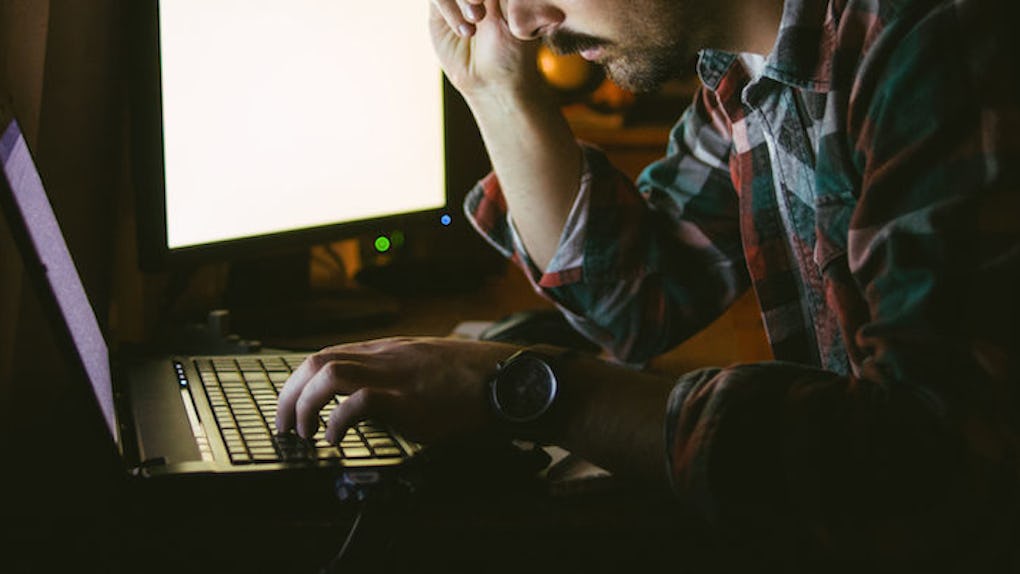 Branislav Jovanovic
This Is The Time You're Least Likely To Be Watching Porn
What were you doing this past Sunday? Maybe you were out drinking the Sunday scaries away. Maybe you were calling it an early night.
But chances are — and it's a high, high chance — you were probably watching "Game of Thrones" with the other 8.9 million people.
I don't know about you, but when I watch "Game of Thrones," I can't be doing anything else. Even my friends know better than to text me when Khaleesi might be hanging with her dragons, or Cersei is doing some Mad Queen shit. It's so consuming that I can't even eat while the show is on, just in case I miss something mid-chew.
Naturally, fellow nerds like me are just as serious about "Game of Thrones." They're so serious, in fact, that they completely bail on their other favorite all-time activity: jerking off, specifically to porn.
One of the biggest sufferers of a fap-free Sunday night was Pornhub. Using viewership data, it was able to determine that its traffic dropped 4 percent during during the premiere on April 24. GoT-related searches also spiked 370 percent on the premiere date, so you weren't alone in your Jon Snow-seeking glory.
So if you weren't jerking off to porn, you were probably jerking off to Daenerys or whomever else.
More interestingly, specific searches regarding character sex scenes (including Daenerys, Cersei and Jon Snow) spiked following a premiere. The searches for porn parodies skyrocketed as well (a la "Gay of Thrones" and "Game of Bones").
How long until season seven again?
Citations: Here's How Much the 'Game of Thrones' Finale Affected Pornhub (High Snobiety), Game of Thrones Season Six Has Come (Pornhub)