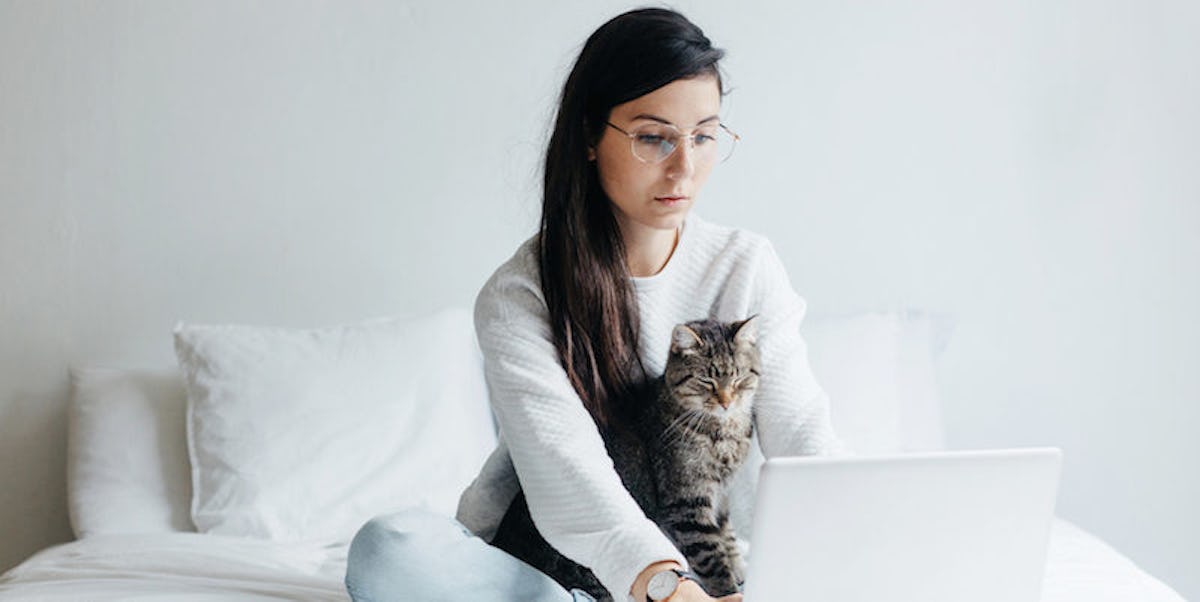 23 Things I Learned In My Early 20s That Set Me Up For Future Success
luke + mallory leasure
We all have our own unique story to tell by simply existing. Each one of us experiences different highs and lows, which lead us to the conclusions that shape our lives in one way or another. When you draw from another's experience and can apply that person's lessons to your own life, it can make the journey that much easier to navigate.
After 23 years on this planet – which have included living abroad on a tropical island, losing a sibling to a rare disorder, making incredible, loving friends and trying just about every career you can imagine before finding a successful "fit" – here are the 23 things I have learned:
1. One completed, average idea is better than 10 unfinished, genius ideas.
Idiots who finish things will gain more praise and accolades than their more intelligent, likable peers who live inside their daydreams. The bottom line is, you have to make your ideas happen.
Life doesn't measure anything based on potential; it measures based on action. You could have two, three or 10 wonderful ideas. But if you're constantly chasing several and never bring any of them into form, you're in for a world of frustration as you watch people with mediocre talents or personalities bypass you.
Successful people finish things. Unsuccessful people either don't follow through or focus on too many tasks simultaneously. Thus, they perform them all at a rate far lower than their potential.
The sooner you pick one idea – any idea at all – and finish it, the sooner it will set the stage for future follow throughs and successful completions.
2. If you've experienced death, abuse or trauma, see a therapist.
It's not weak. It's smart. swallow your pride.
People die. People hurt you. Sickness, layoffs or life traumas do happen to some of us, and we never see them coming.
Refusing to seek help to deal with these larger-than-life issues isn't brave. It's a risk no one should take.
We're not wired to create positive, effective coping mechanisms for bizarre tragedies. We obsess. We grow angry. We develop sh*tty habits, especially in our early 20s.
We aren't given manuals about how to deal with life. Don't be stubborn. You will eventually experience the pain of ineffective coping mechanisms, negative thought patterns and life choices based on powerlessness, low self-worth and poor habits.
When things happen to you, no matter what age you are, therapy is essential. You heal and learn proven ways to manage your emotions and reactions.
Learn your coping strategies from therapists. They went to school for this sh*t. Most of them know what they're talking about.
3. Accumulating liabilities will look incredible today, but bury you later.
Don't go broke trying to look rich now. Just because you have enough in your bank account to get a new car or a new apartment, know that your income does not start to match your expenses.
The easiest way to feel overwhelmed when the unexpected happens is to live right at your means. You should actually live below your means.
Start an emergency fund. Once you have six months in that emergency fund, open a separate savings account to put toward your investments.
Taking risks with your money (and I mean by buying stupid sh*t that won't last, like clothes or gourmet food) with no savings isn't the marking of a brave entrepreneur. It's stupid.
4. Passion isn't something you find. It's something you cultivate.
There is no "perfect" job, person or niche that is waiting for you to find it. Once you learn how to cultivate passion, any task you do has a different connotation.
Finding your "passion" is really just about finding one thing to focus on, and gaining a sense of purpose and joy from it. It can be created at any time you decide to set down your ideal picture of how life should be. Physically try different jobs and hobbies until you're able to really pay attention to one thing long enough to experience satisfaction.
5. No one's family is perfect. Learn to make peace with yours.
I understand that some of you reading this may come from abusive pasts. I'm not saying you should let anyone who did you harm back into your life.
What I am saying is, we all come from somewhere. You choose the life you build. No matter what baggage you have from your past, it is important to make peace with where you came from. It's the only way you can move forward.
Even if you disagree with everything your parents are, they did bring you into this world, and were an important part of your life for a time. Call them every so often. Make plans with them to the extent you see fit.
If you came from extremely negative or unhealthy circumstances, learn to fully embrace what happened. Forgive and vow to create your own positive family, either with friends, mentors or your significant other.
6. Problems, relationships and difficult situations will follow you everywhere you move until you face them. Travel anyway.
No matter how far you move from the life that annoys you, you will inevitably have to deal with poor money habits, distant relationships or toxic situations until you change your own inner patterns. You can move thousands of miles away and think you're leaving all your unfinished conflicts behind.
But in the end, you attract the same types of people and create the same types of circumstances. Moving to a completely separate location and watching the same themes slowly come together in your life is one of the most valuable lessons you can go through.
It's easiest to see your patterns when you move somewhere unfamiliar. You can actually identify the familiar patterns, people and situations that re-emerge in new locations. It's scary as hell, but an incredible wake up call.
7. Easy money leads to not-so-easy-to-fix problems.
More money, more problems. Stealing, cheating or "hustling" your income in dishonest ways comes at its own price, so be aware.
While we may encounter several "lucky breaks" in our lives, there is no substitute for hard work and building solid relationships over time.
8. Don't allow jaded people to convince you life is a hamster wheel of misery, disappointment and slavery.
There are many miserable people in this world who you're going to encounter. They will insist life works in a certain way.
Smile and nod at these people, but realize that what's true for them will only be true for yourself if you let it.
9. You're the same as the people you insist you aren't.
Whether it's the complete train wreck you insist you could never possibly end up like or the successful authors, business moguls or thought leaders you idolize, realize that at the end of the day, neuroplasticity – aka, the brain's ability to grow with new habits and information into a different version of itself – is real.
Your habits and actions shape your reality, and we're all capable of either wasting our talent and potential or rising to great heights.
10. Overnight success is preceded by years of positive small decisions and habits.
If you have a clear focus and are working hard, it's only a matter of time.
Staying on track is crucial for this reason, and the actual amount of time something takes is hard to predict. You're not done working until you get what you worked for.
11. You're not too old until you're dead.
Luckily, your dreams don't have an expiration date. Even when it feels like you've blown every last chance, there are hundreds of examples of real people who had far worse circumstances and opportunities.
Yet, they still managed to make their dreams a reality.
12. Stress, unexpressed passions and suppressed emotions lead to real physical diseases.
Do yoga. Take up boxing. Make friends you actually like and talk to them.
Write angry letters you never send. Follow a self-help system. Find ways to cope with your stress, resentments, grudges and sadness. Mental burdens of any kind destroy you physically over time.
13. You will never "figure it out" by thinking. You will only "figure it out" by acting.
You can't heal your life with the same mindset that got you into the mess you're already in. The only solution is to learn new methods.
But make sure you actually apply them. Read the books and go to the seminars, but always combine this with actual action steps. Otherwise, nothing will change.
Your brain is pretty positive that nothing you do will actually change your circumstances. So, instead of facing possible disappointment, it just convinces you to stick to the people, places and habits that are familiar to you.
Tell your brain to shut up, and go act to change your life. I promise there is nothing to figure out.
14. Life is a process of trial and error. The longer you delay trying, the longer you perpetuate unhappiness with your circumstances.
Start before you're ready and you will always be happier. There is no perfect time, and the longer you have to f*ck up, the closer you'll get to the success you desire.
The only thing you need is a willingness to fail as soon as possible, so that you can learn to get it right that much faster.
15. Get out of bed, get dressed and show up, even when you don't feel like it.
You are not going to be motivated all the time. I would even argue that most of the time, you won't feel like doing what you have to do once the initial excitement of setting any goal wears off.
Remind yourself of the purpose behind what you're doing and motivate yourself. If you can't, then do what you have to do anyway. Repeat a mantra that will keep you focused in the moment.
Most people don't fail to live their goals because of some giant, difficult obstacle. Instead, people fail to live their goals because of the little, annoying things they just didn't feel like doing because they seemed small and insignificant.
16. Your patterns will continue until you disrupt them.
You need to replace patterns to break them. For example, if you are an emotional eater, you have to commit to a new habit, such as running three miles when you feel sad instead of eating an entire dessert platter.
Sounds bizarre, but it's true. The only way to "break" a habit is to transform it into a new, healthy habit.
17. If you resist what needs to change, something major will happen that will force you to change. At least make the change while you feel in control.
Life has a way of doing this. If you sweep a problem under the rug, realizing that something needs to change but refusing to buckle down and change it, life is going to throw some cataclysmic sh*t storm at you so that you have to change it.
You can avoid these dramas by just making changes when the first red flags pop up.
18. You get what you focus on. Seriously.
As it turns out, all of that law of attraction bullsh*t isn't exactly hippie bullsh*t. The concept behind it is true.
If you constantly complain and dwell, you will never be thinking about the solutions you need to change your situation. As a result, you will just keep sinking deeper and deeper into the sh*t pile that is your life, with no clue about how to escape.
Alternatively, if you focus on what you want and keep your mind on it, your thoughts will be put to use to find solutions and steps to guide you toward these ideals.
19. Keep good company at all costs.
Friends are important. Make as many real ones as you can handle maintaining.
You are defined by the people you spend the most time with, and at our deepest level, we all desire meaningful connections with others.
20. People will surprise you.
This can be for better or for worse. Some of the last people you'd expect will end up becoming your most loyal friends, while others will hurt you before you even see it coming.
Take it as it comes. Keep meeting new people and give them the benefit of the doubt. Always keep some of your own secrets, and realize that anything you share with someone else could be shared at any time. Share wisely.
21. Have an emergency fund.
Save at least 10 to 30 percent (or more) of everything you earn. Build an investment fund.
Had I done this sooner in my life, I would have been way happier by the outcome. It's never too late. So get on some kind of budget now, and educate yourself about personal finance.
22. Life truly is what you make of it.
But know that you can't leave the making to someone else.
Learn, grow, explore and experiment. But remember: You have to do the work to get the results in.
23. Begin before you're ready.
This is the most crucial way to turn your dreams into reality.
This post was originally published on the writer's personal blog.