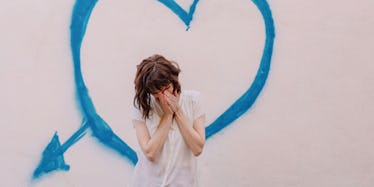 22 Things I Thought Only "Old People" Did That I'm Absolutely Obsessed With Now
Liliya Rodnikova
Being old -- or, ahem -- adulting is full of "I am now my mother" moments. I'm pretty sure I have one at least twice a week.
As a kid, I scoffed at the weird things my parents, grandparents, and even teachers seemed so committed to doing... because it was just straight weird.
Now that life has come full circle and the mid-20s have hit, I notice a lot of the things I wrote off as crazy are actually, well, clutch AF.
Here's to growing up and realizing (even if you never admit it), that the adults in our lives were a little right about a lot.
1. Wear Wigs
Wigs are everything now and they have certainly advanced since my Granny Ma was alternating between her black and gray Oprah wigs that I referred to as her "other hair." Also, now that we have the YouTube beauty movement going, there are so many hacks for making a wig look natural.
Growing up, I thought only older women with no hair wore wigs, but now I totally get the hype. Wigs are convenient and let you switch up your look as often as you want without damaging your hair in the process.
They are especially clutch when you are running around ragged and burnt out from work, but still trying to serve up a little slay for your afterwork date.
Granny Ma would be so proud of me now. *Does hair flip*
2. Eat Beets
Hey, they're just good.
3. Wear Pantyhose
4. Listen To Record Players
Now these are vintage and cool -- not embarrassing and calling attention to the fact that you didn't have an iPod yet.
5. Go To "Insert Their Teenage Wonder Years" Parties
I live for a '90s party now and still can't believe it was, like, 20 years ago.
6. Make Stuff From Scratch And Remind Everyone It's Made From Scratch
7. Maintain A Serious Coffee Dependency
8. Use Bengay (And/Or Epsom Salts)
I used to hate how the smell of Bengay greeted me at the front door when I entered my grandma's house — instead of the regular home-cooked aromas.
Now that I'm an adult walking up several flights of stairs a day and messing with this New York subway system, I get what Granny Ma meant when she said her dogs (read: her feet) were barking.
Mine do, too now. And when they bark, Bengay answers lovingly.
9.  Listen To Music From "Back In The Day"
10.  Enjoy Living Alone
11.  Go To Yoga
12. Wear Birkenstocks
My high school English teacher wore a pair of Birkenstocks every single day of the school year in every color of the rainbow— rain, shine, or snow. She always had freshly painted toes and when it got warm, she even added a toe ring or two.
My classmates and I incessantly clowned the pins and brooches she decorated them with. Those shoes were seriously the most disgusting things I had ever seen back then.
So when the hell did they get popping? And why do I own one pair and want another at 26... ?
13. Cherish Peace And Quiet
14. Drink Wine...But Like, Not To Get Drunk
Now one glass of wine doesn't feel like a waste of money -- but rather, it's just part of a relaxing night in.
15. Dream About Retirement... OK, The Retirement Check
16. Go To Bed Early AF
My, how the tables have turned. We 20-somethings went from treating nap time like the imaginary lava floor we avoided — to who we are now, which is people who beat our heads at our work desks whenever 3 o'clock comes around.
That afternoon nap was everything and we were too foolish to know it. Now, we cherish just being able to go to bed early every once in awhile because it never happens.
17. Go Thrifting
18. Collect Cool Kitchen Gadgets
Yes, I definitely need a separate avocado shaped box to store my leftover avocado in.
19. Clip Coupons
Watching my grandma mosy around the Piggly Wiggly grocery store back home checking every item in her basket to see if it was on the sale in her newspaper was a whole drag.
Standing there while my mother corrected the cashier about the coupon discount she forgot to add in was also annoying.
Thanks to these student loans and the cost of living's plan to ruin my entire life, couponing is now goals. I double-check my cashier with the same zero effs given that my mother had.
20. Sew Or Patch Up Their Own Clothes
21. Consider Doing Chores A "Peaceful" Time
22. Watch Soap Operas, AKA "The Stories"
Grandma did Guiding Light; I do Love & Hip-Hop. It is what it is. Both keep a revolving door of characters and enough drama to last a lifetime. She taped them on VHS; I stack them on DVR.