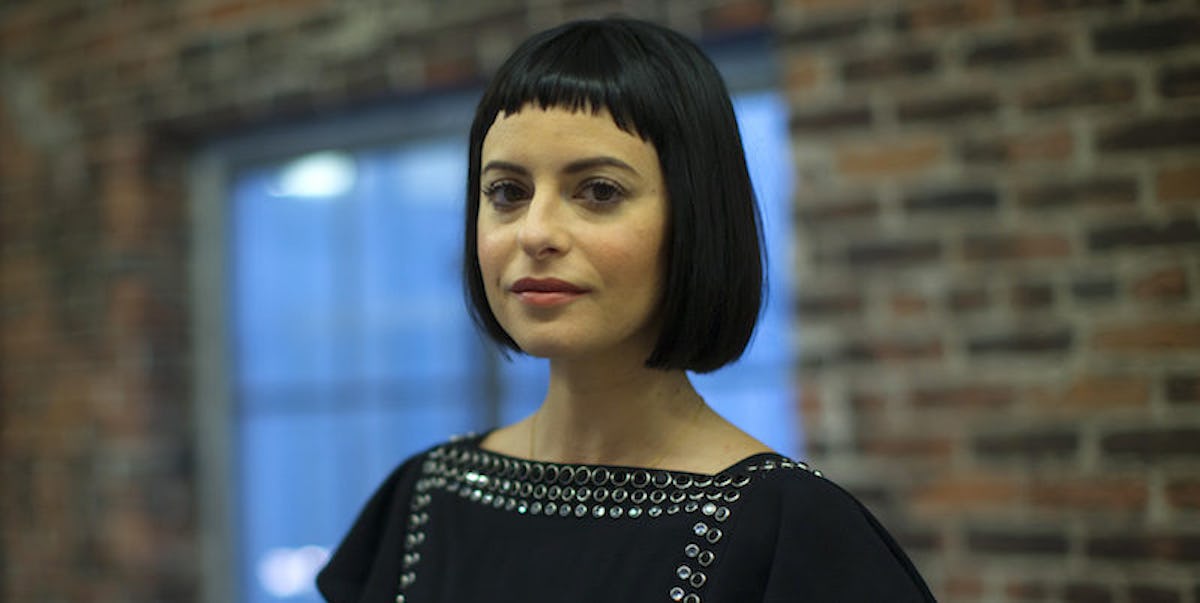 Sophia Amoruso's '#GirlBoss Radio' Will Inspire You More Than Any Podcast
REUTERS
Finding your path in your 20s can be a chaotic process. Your job and career can be equally confusing. It's the constant struggle of creating the perfect cover letter and spending hours searching through job postings.
Sometimes, you even question if you're on the right path. It's not meant to be easy.
But that's why Sophia Amoruso – founder of Nasty Gal and best-selling author of "#GirlBoss" – brings together female professionals from all over the world to assure you you'll get there eventually.
Here are the reasons why you should tune into her weekly podcast:
1. She preaches the absolute truth.
Although she's a mogul in the fashion industry, Sophia speaks so realistically. She'll be the first to say it's not easy. But if you truly want to accomplish something, you can.
She will go from joking about farts with her best friend, Liz Carey, to discussing her latest career endeavors. Sophia proves that behind one of the strongest retail empires ever sits a woman who is just as real as you are.
2. It's important to realize every small moment matters.
She celebrates the smallest of moments. Each week, Sophia and Liz celebrate "#Girlboss Moments," which range from promotions to even taking a bath at the end of a long day. Always take the time to celebrate the little things.
You may have gotten a first round interview or powered through a cleanse. It doesn't matter what you achieved: You have to take that time to pat yourself on the back along the way. Those small moments come together to build bigger moments.
3. You're exposed to many different women and their paths.
Each guest brings in an entirely new perspective on growing as a professional. From actresses to authors, there are a wide variety of skills these women put out into the world for you to learn from.
Young and rising #Girlbosses all around the world are bound to find an episode they keep going back to. Women like Charlize Theron, Kay Cannon and Rachel Shechtman tell stories about their first jobs, their rejections and how they created their empires.
4. You can discover companies, brands and items you want to support.
Your world is introduced to ideas and creations that you might not have heard of before. Entrepreneurs from companies like THINX and Rent The Runway break down where their ideas come from. They quickly convince you to support their empires.
5. You can acquire your own empire with their advice.
As a result of these talks, you not only learn how to tolerate this frustrating time, but you also build up the confidence to try certain paths you earlier might not have taken into consideration. For example, that entry-level desk job might not seem so glamorous, but it could build your interactive skills or computer knowledge.
Cold calls might be intimidating, and the thought of rejection is terrifying. But those connections you make could take your career to new places.. The absolute worst thing that can happen is you will hear the word "no." In that case, you have every opportunity to start again.
This podcast is so important for women who are trying to make it, no matter the industry they're chasing. It ties together humor, intelligence and the inspiration to power through.
You'll feel like you can tackle the world like a true #Girlboss. So thank you, Sophia, for being the kind of woman others can strive to become. Thank you for giving women an outlet to express themselves.