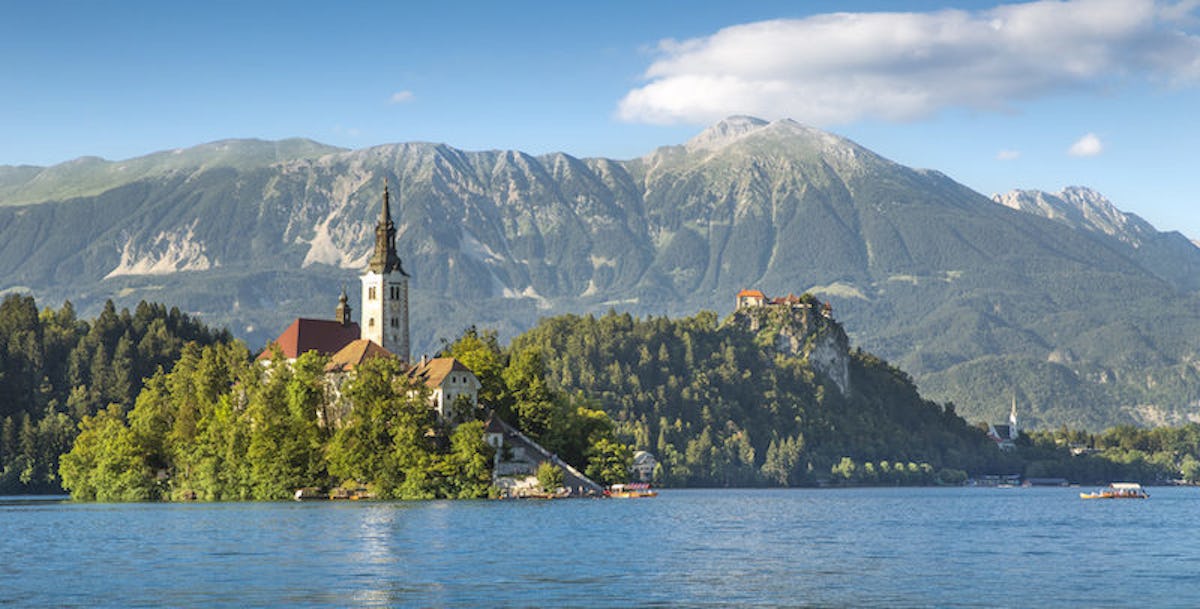 6 Reasons You Should Skip Your Eurotrip And Head To The Balkans
Shutterstock
I came to Bosnia and Herzegovina by accident.
Well, not entirely.
But, I hadn't meant to spend any time there while I was traveling around the Balkans last year.
Then, I won a week-long, small, guided tour via Facebook. I've been hooked ever since.
Bosnia and Herzegovina still bears the scars of the Yugoslav Wars.
Even if you know nothing about it, some subconscious voice may warn you of the danger.
There may be something lurking from what you've overheard in the news.
I had relatives warn me of landmines and evil, but nothing could be further from the truth.
Instead, Bosnia and Herzegovina is my most memorable destination after five years of travel.
1. There are fairytale towns, like Mostar.
You might've seen Mostar in photos around the web.
It's the town with the gloriously high bridge, spanning the bright green Neretva River.
Most people come here via Dubrovnik on a day trip, but it's worth more than just a few hours of your time.
Much of the town's center surrounds the aforementioned Old Bridge, although the Croatian forces in the Bosnian War blew up the original.
There's a mosque, cobblestoned streets, endless shops, sidewalk restaurants and colorful houses all turned toward the river.
If you're lucky, you'll see someone dive in.
Don't attempt to do this yourself. You will break your neck.
Find a local guide to walk you through the town.
Mine spoke from personal experience, which was horrifying, to say the least.
We paused at the Old Bridge Museum to watch a video.
I didn't realize what was happening until the bridge exploded onscreen.
I was so surprised, I yelped. The video was dated 1993, and it was in color.
For some reason, those facts made the horrors of the war seem closer.
It really wasn't all that long ago.
2. Sarajevo is a quirky and historical city.
Did you know Sarajevo was the site of Austrian Archduke Franz Ferdinand's assassination?
I'm trying not to be too gloomy here, but the capital of Sarajevo is another place to learn more about the Yugoslav Wars.
You can't avoid them.
Spend 10 minutes walking around town, and you'll notice bullet holes on the sides of the buildings.
On the ground, you'll see red roses painted in the shrapnel scars on the pavement.
Sarajevo suffered for years under siege by the Serbians.
Go to the Sarajevo Tunnel to learn more.
Now, Sarajevo is a peaceful place where young people sit in cafes smoking hookah, partying it up at the clubs or lingering in restaurants.
Metalworkers in the market use empty bullet and bomb casings to create artwork like vases.
Above all, pause to try some ćevapi, which is Bosnia and Herzegovina's national dish.
It's a pita filled with thick cream and minced meat.
It is meaty and delightful.
3. Mountain villages will bring you back to the old way of life.
Once I was in the mountains, I headed out to Lukomir.
It's the highest and most isolated village in the country.
Other than my small group of five, no other tourist was in sight.
Once you get over that pungent scent of cow sh*t everywhere, you'll notice the unique design of the houses.
The roofs are made from beaten-down tin barrels, and each house has a small plot of farmland.
We paused to talk to a little old toothless lady, with our translator leading the charge.
She was delighted to hear that most of us were Aussies (all but me, actually).
Apparently Bosnians really like Aussies.
There's not much to do there but walk around, take in the mountain views and maybe beg some foragers for expensive chanterelle mushrooms.
Our interpreter somehow ended up with a small basket for free.
4. The natural surroundings are unreal.
My very first stop in Bosnia and Herzegovina was Kravice Falls.
Here, a series of waterfalls plunge into a chilly pool made up of water so bright and green, it's enough to make your eyes bleed (in a good way).
Someone told us to watch out for water snakes.
Then, there's Blagaj Tekke monastery, which also sits on a magnificent pool of water.
You can hop in a little boat and take a trip into the cave alongside the monastery.
Or, if you're into adventurous things, Bjelašnica is home to ski resort Babin Do.
I opted for a rafting trip down Neretva River instead.
It was swell.
 5. The people are warm and welcoming.
Everyone was so curious about us.
We sat at a table in Mostar for lunch, while an exuberant waitress bustled around us.
She was so lovely, so we tipped her a large amount and went on our way.
She literally chased us down the street, carrying five beers for us "just because."
In Sarajevo, we went to a nightclub where what appeared to be a prom was taking place.
We were horrendously underdressed.
Some young Bosnian girls started talking to me.
"Where are you from?" they asked.
"Canada."
"Where?"
"Canada."
"Where?"
"Australia."
"Ah, Australia!"
True story.
6. It is cheap.
Bosnia and Herzegovina hasn't fully recovered from its violent past, so the economy is a bit slow.
You can easily spend less than $15 on a good meal and a few drinks.
I'd estimate our cost per day to be under $40 (if you do it on a super budget).
In Europe, it's easy to overlook the Balkans for the more popular countries like France, Spain, Italy, etc.
I'm constantly amazed by the diversity of the cultures on this continent.
But believe me when I say you won't regret a trip to Bosnia and Herzegovina.
Just watch out for the water snakes.