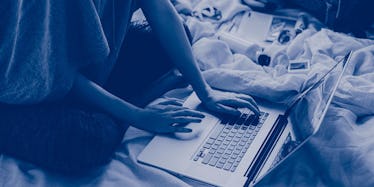 8 Sites You Should Know If You Want To Keep Your Brain Active After College
As Millennials enter the workforce in large numbers, they're increasingly realizing the benefits of education and experience in the careers they've chosen. Even if they recently earned a college degree, they may quickly notice they fall short of their older peers who have been in the business world for a while.
Fortunately, thanks to the many online learning platforms now available, they have the option of getting extra training that could give them an edge when it comes to promotions and future job opportunities.
Here are eight of the top online education platforms that Millennials can use to further their education.
1. Coursera
When Millennials think about going to college, they usually gravitate toward a respected state or private university in the system. Coursera partners with major universities like Johns Hopkins, Duke, Stanford and Princeton to bring online learning opportunities to students everywhere.
Once a student successfully completes a course through Coursera, that student receives a Coursera certificate, which can be used toward a degree or simply as a credential to find better career opportunities.
2. Mogul
Geared toward female entrepreneurs, Mogul creates a community of women helping women by enabling them to share and curate top content in all major areas. For only $9 a month, female entrepreneurs can access 10 award-winning courses on topics like engineering, career and finance.
Membership also includes one-on-one personalized advice available 24 hours a day, seven days a week. Each day, members receive life hacks and tips that will help them advance in their career and other life goals.
3. +Acumen
Millennials are a socially conscious generation, having grown up in a time when charity is encouraged. +Acumen is an initiative of a nonprofit venture fund that invests in companies that help reduce poverty around the world. With the +Acumen initiative, the organization seeks to reach out to emerging leaders and provide them the skills they need.
4. EdX
The brainchild of Harvard University and MIT, EdX connects students with courses from some of the top schools in the world. EdX is open-source, with some of its courses provided at no charge.
Students can choose courses by college or subject, with classes available on topics like data analysis, intellectual property law, computer science and hospitality management.
5. Udacity
Udacity's goal is to provide a learning platform that prepares students for working in today's business world. This includes equipping them with the skills employers are currently seeking.
The platform began as one free online course called "Introduction to Artificial Intelligence," and it has grown to include multiple programs, including app development, entrepreneurship and data analysis.
6. Open Learning
Open Learning strives to make the learning experience as interactive as possible, offering learning communities alongside its courses. The site promotes itself as both a learning environment and student hangout, simulating the traditional learning experience.
Courses are available on many of the subjects found at a traditional college or university, including arts and design, health and medicine and computers and technology.
7. TED Talks
Some of the most innovative concepts of the past couple of years have been introduced as part of TED Talks. Originally invented to be a one-time event, these global conferences have been used to bring technologists together for more than two decades.
The talks are now available online and can be a great source of information for Millennials interested in keeping up with the latest news in their own industries.
8. Udemy
Continuing education is Udemy's specialty, allowing workers to take classes that can accelerate their careers or improve work-life balance. Whether a Millennial is interested in learning yoga, photography, web development or public speaking, Udemy has a course.
In addition to individual learning opportunities, Udemy has a business plan that can train a business's entire staff on a subject. One of my favorite ones that was put together was on the future of eCash payments.
Even once they're in the workforce, the Millennial generation knows the benefits of continuing education. Certifications and advanced degrees can make a big difference in promotions and future job opportunities. Online courses can be a great way to pursue personal interests, become more well-rounded in a field or simply find a better work-life balance.