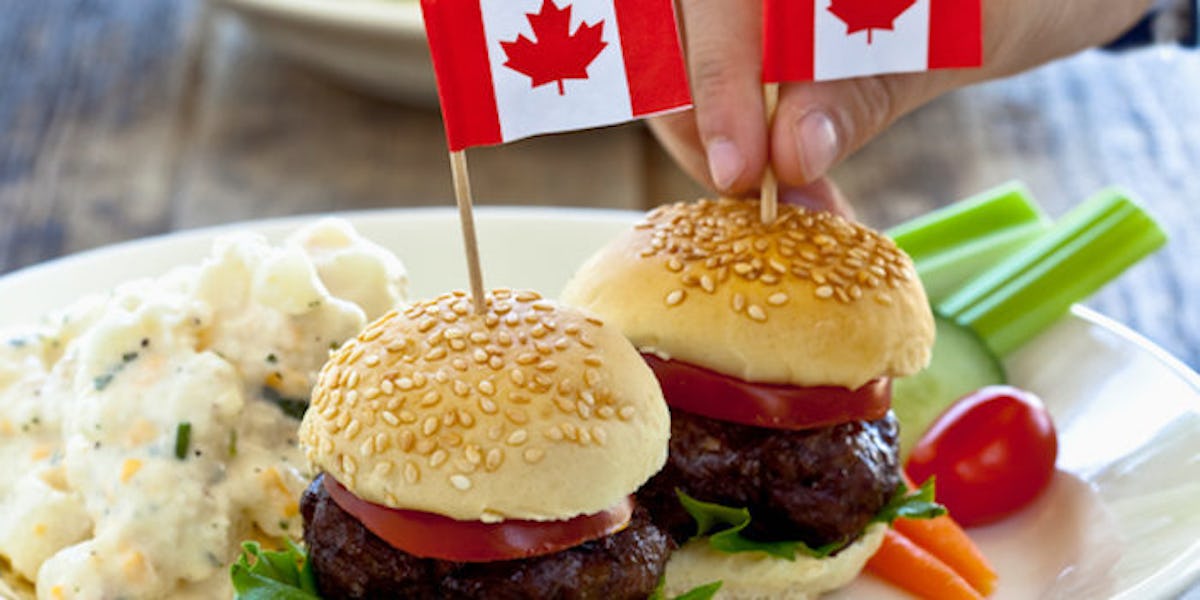 6 Reasons You Should Visit Toronto That Have Nothing To Do With Drake
Jill Chen
Drake may not have coined the term, "the six." Some argue that it refers to the two main area codes in Toronto, while others argue it refers to the six boroughs that have merged to make one city in 1998.
But no one can argue the fact that Drake has avalanched Toronto onto the world stage. More than ever before, it seems "the six" has been receiving praise from professional athletes such as Stroman and Bautista.
So, what's the hype all about? As I've been born and raised in a suburb just outside of the six, I can assure you that the hype is real.
Here are the reasons why you need to be "runnin' through the six" this summer:
1. The Fan Atmosphere
I'm not sure if this can be attributed to the fact that we only have one team representing our entire country in the MLB and NBA, or the fact that both teams have been killing it lately.
Jurassic Park is a place where fans have been known to gather and cheer on their beloved team. You may have heard LeBron James admit he's "never been a part of anything like it in his career." He was referring to the fans in the Air Canada Center, cheering and giving a standing ovation to the Raptors after their game six loss.
You may also have heard about a certain bat flip that resulted in a fist fight months later. This infamous bat flip also happened in the six. All of this boils down to a few simple facts about Canadian fans.
The fans are proud. The fans can drink. (I apologize for the $16 beers in advance if you attend a sporting or music event.)
Also, Canadian fans are fun to be around. This sort of energy creates an electric atmosphere, making every sporting event more exciting.
So please, if you go to Toronto this summer, go to a Jay's game. Also, try Real Sports Bar before or after the game for a great experience.
2. The Noteworthy Food Scene
Simply put, the food in Toronto is on another level. The diversity of the city has created cuisine options from all around the world. No matter what your preference might, you're sure to find something to suit your palate.
A few favorites of mine include the following:
Trattoria Nervosa: First of all, Jay-Z and Beyoncé dined here, so that's reason enough to try it. Although you can't go wrong with anything you order here, the funghi pasta and sangria are definitely top notch.
The restaurant is also in a great neighborhood in Toronto. Fun fact: While I was sitting on their patio with my friends, the entire cast of "Suits" walked by.
Terroni: Serving southern Italian food and situated in a few different locations in Toronto, Terroni has become a favorite for many. The funghi assoluti salad is a must try. (I must have a bias toward dishes that contain mushrooms.)
Thompson Diner: If you experience Toronto nightlife – which you definitely should – this is a great place to go afterward. Mouth watering chicken and waffles and bacon mac and cheese can be yours, 24 hours a day. This place saves lives.
Miko: Two words: amazing sushi.
I would also urge you to travel to the diverse neighborhoods of the city. They offer authentic cuisine with unbelievable flavors.
3. The Festivals
Many people talk about festivals like Lollapalooza in Chicago, Coachella in California and Bonnaroo in Tennessee. But what many people don't know is, that Toronto is home to some of the best music festivals in the world.
Drake's OVO fest has welcomed legends like Jay-Z, Kanye West, J. Cole and Eminem, to name a few. These big names in music are almost always a surprise to OVO goers.
The Boots & Hearts Festival just outside of Toronto is home to names like Tim McGraw, Blake Shelton and Sam Hunt this year. It's always guaranteed to be a massive party: rain or shine.
EDM junkies, Veld Electronic Music Festival consistently books artists like Steve Aoki, DeadMau5 and Kaskade.
Music festivals aren't all Toronto is famous for. Our 10-day Pride Festival boasts a 35-year history, and let me assure you, this has allowed them to execute it wonderfully. The party atmosphere never disappoints.
Caribana, North America's largest cultural festival, also draws in people from all over the world, in order to celebrate Caribbean culture each summer. It has many nightlife events to offer, even after its famous parade.
4. The Daylife
In addition to its nightlife, Toronto boasts epic daylife. Places like Cabana – think Vegas-style, upscale pool party, complete with celebrity DJs – and rooftops like The Drake Hotel's Sky Yard, Momofuku Daisho, The Chase, The Porch, Gusto 101 and the Thompson Hotel provide some of the best views.
Oh, and the CN Tower provides some pretty sweet views as well.
5. The Neighborhoods And Districts
Toronto wouldn't be the same if it weren't for the many neighborhoods that comprise it. The character of the city can best be seen while wandering through the various neighborhoods and districts, taking in the different flavors and quirks each one has to offer.
Liberty Village, China Town, The Beaches, Queen West, The Distillery District, Yorkville, Little Italy, Rosedale and Church and Wellesley are just a few of the neighborhoods that encompass Toronto.
6. The People
The final and deciding factor about your decision to travel to Toronto this summer should revolve around the people here. Yes, we are actually really nice.
Yes, we will say "sorry" a lot. Yes, we might be alarmingly polite. Yes, we could probably drink you under the table. Yes, you will have a great time with us.