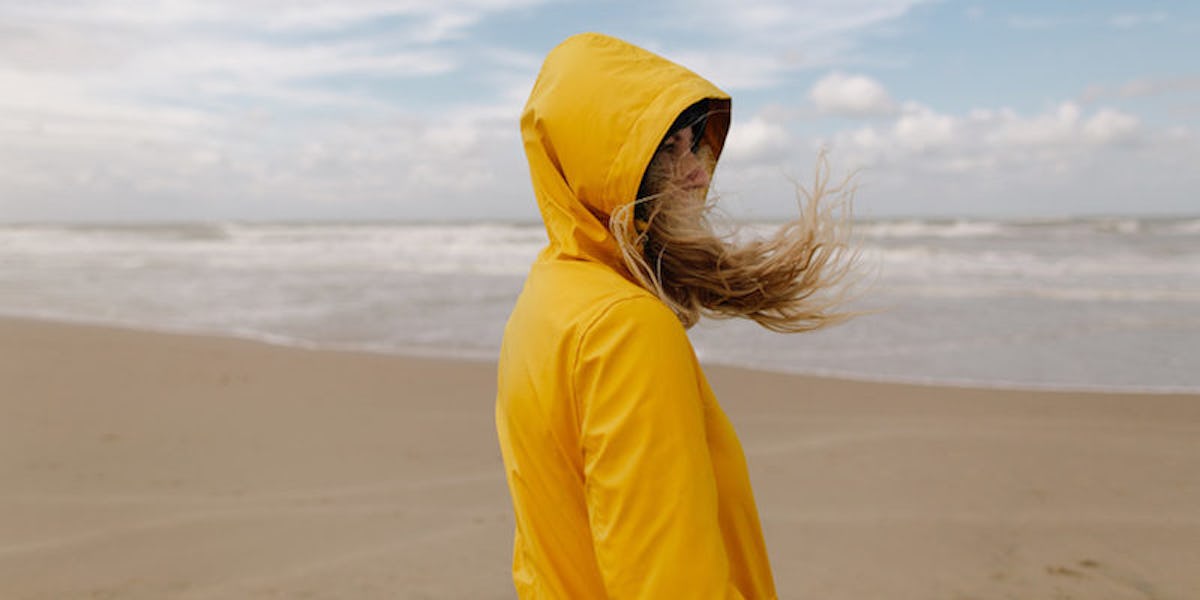 I Quit My Job To Travel Across The Country And Ended Up Losing Everything
Denni Van Huis
After a spontaneous road trip to Boston in May of last year, I gathered the courage to up and leave my secure job in NYC to travel. (Save the "not another one" and eye rolls for later, team.)
In that very moment, I had no back-up plan, no pending applications floating around and most importantly, no degree. All I knew was that I had a few thousand dollars to my name, and a $1,200 a month obligation to the luxury of living on the Upper West Side of the greatest city in the world. But, none of that mattered. I was free, and I'd figure it out.
I spent the following two weeks doing what any other degenerate of NY would do: I went on dozens of Tinder dates. I wanted to hear others' stories and frustrations. I couldn't be alone with this feeling of being utterly stuck.
It was pretty obvious that after 23 years of living in New York, I was ready for a change and ready to explore outside of my home state. With rent as a monthly obligation, however, I was going nowhere fast.
But then, it happened. A Tinder date turned friend who vibed perfectly with my roommates needed a place to rent, as he was in between apartments.
"Perfect," I thought. "I could now travel the country stress-free." He couldn't afford my rent, but after negotiating, we agreed on a price. I packed my back, and I booked a one-way bus ticket to Cleveland.
I spent the summer on the road crossing through Cleveland, Erie, Pittsburgh, Omaha, Denver, and even Albuquerque before arriving in Los Angeles. The second I arrived in LA, I knew I was home. I spent two weeks there, flew home and officially got rid of my apartment. A month later, I was an official Angeleno.
I was committed to landing a full-time job in marketing at a startup. I knew, however, I would be going against fierce competition, as LA seems to be the mecca of all meccas for marketing.
On a Sunday night, I thought I added a copywriting job in my job basket, but in reality, I accidentally submitted it. On Monday, I received a call from a recruiter, and I had an in-person interview Tuesday. This was followed by a second in-person meeting on Wednesday. It all happened so fast.
The following week, I started my full-time position as a copywriter. Our VP was quite fond of my work, and it didn't take long for me to get an invite to launch our beauty app in NYC. I would be traveling for the first time on someone else's dime. I couldn't believe how incredible my life was.
We flew to NYC, launched an app at number 12 in the US and number four in Canada. I even ran into a high school classmate on my way home. Life couldn't get better or more surreal.
A few weeks later, however, I was fired. Boom. Fired. Needless to say, my job hunt didn't go as easily afterward. I spent months applying to over 400 marketing jobs, only to receive only two phone calls back.
That was in November. In January, I started slipping into a depression that reached an all-time low in February. As someone who's identified so strongly with her career, as many do with their alma mater, I felt as if I lost myself. Without a career, I had nothing.
I decided to take a stand-up class at Westside Comedy Theatre in Santa Monica, and I quickly became immersed in the comedy scene. At least I had my comic clan.
It took several months of trial, error and unemployment, but last week, I started my new job as a full-time copywriter. I'm now at a startup where I use my words to encourage others struggling with substance abuse and addiction to seek treatment.
After quitting my job to travel one year ago, I may just be picking up the pieces, but I couldn't be happier. For those who roll your eyes every time you read these stories, remember this is my life and and my story. What's yours?