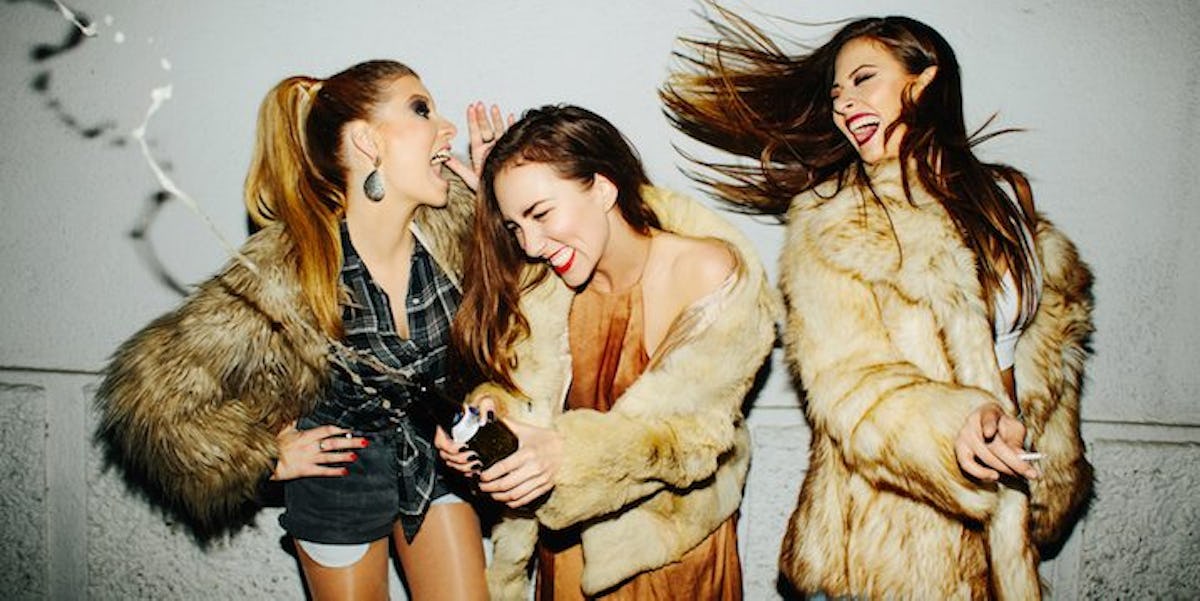 The Perfect Bachelorette Party To Throw For Each Personality Type
Every gal knows planning a bachelorette party is super fun, but it's also serious business.
When it comes to picking out the ultimate location and type of bachelorette party to throw, the bride tribe does NOT mess around.
A bachelorette party should be the time of the bride's life, living it up with her main girl squad while doing something she absolutely loves.
In my personal opinion, I think a bachelorette party should be a weekend-long affair, if it works out perfectly with everyone's plans.
Here are the ultimate bachelorette party ideas for each personality type. You'll be throwing your friend a boss bachelorette party in no time.
1. For the party animal.
Las Vegas is obviously the most predictable choice, and it will undeniably be a total rager, but let's spice things up a bit.
Be a trendsetter and choose another hotspot. Soak up the sun and be a complete beach goddess with (bottomless) piña coladas in Cabo San Lucas, Mexico.
An all-inclusive resort with an awesome nightlife scene, fun excursions and a bar on the sand (and one in the pool) will get the job done right.
Partying it up all damn weekend long Mardi Gras-style in New Orleans is another option, too.
2. For the foodie.
Rent a beach house in The Hamptons complete with a pool and DJ chef. He'll whip up delicious food for the ladies and bump the beats all weekend long, while you can relax by the pool.
Add some pizza, doughnut and watermelon floaties to make all of your bride's wildest foodie dreams come true. They also make for super cute pictures, too.
3. For the gal who loves the outdoors and adventure.
Book a glamping getaway. It's the perfect combination of soaking up the outdoors and embracing the awesome activities and scenery camping has to offer, but your upscale room will be way more chic than a tiny tent.
Stay in a luxurious treehouse, cabin, igloo or yurt… the choice is all yours.
4. For the wine lover.
Hopping on the Napa Valley wine train touring the wine country, and hitting up spectacular vineyards in California will be right up this bride's alley.
Nothing gets the party started like wine hopping, right? "Wine o'clock all day" is my motto.
5. For the total beach babe.
Throw a night cabana party on the sand, of course.
Soak up some sun during the day (with coordinating floppy sun hats), and party it up on the beach at night. Things are looking lit all weekend long.
6. For the glamorous gal.
Weekend-long spa treatments complete with fuzzy slippers, silk robes and champagne toasts is what this bride-to-be deserves.
It will be a rejuvenating and lavish bonding weekend with the girl squad.
7. For the animal lover.
Horseback riding at a dude ranch is the ultimate choice for the animal lover. A dude ranch offers a ton of fun activities after dark, too, including barn dances and live music.
Hitting up the spa and signing up for a wine tasting won't hurt, either.
8. For the eccentric music lover.
Taking this bride-to-be to a music festival or throwing a Coachella-themed party for her is the way to go. Make some whimsical flower crowns beforehand, and don't forget the TribeTats. (They're a must)!
9. For the homebody.
If your main girl is a homebody, stick to a boozy brunch. Top the day off with treating yourselves to manicures and pedicures. If you live close to or in New York City, there are a bunch of trendy brunch clubs, which every brunch aficionado knows are the cream of the crop when it comes to bottomless drinks and partying the day away.
To each and every bride-to-be out there: This weekend revolves around you, girlfriend… and your besties will make absolutely sure of it.