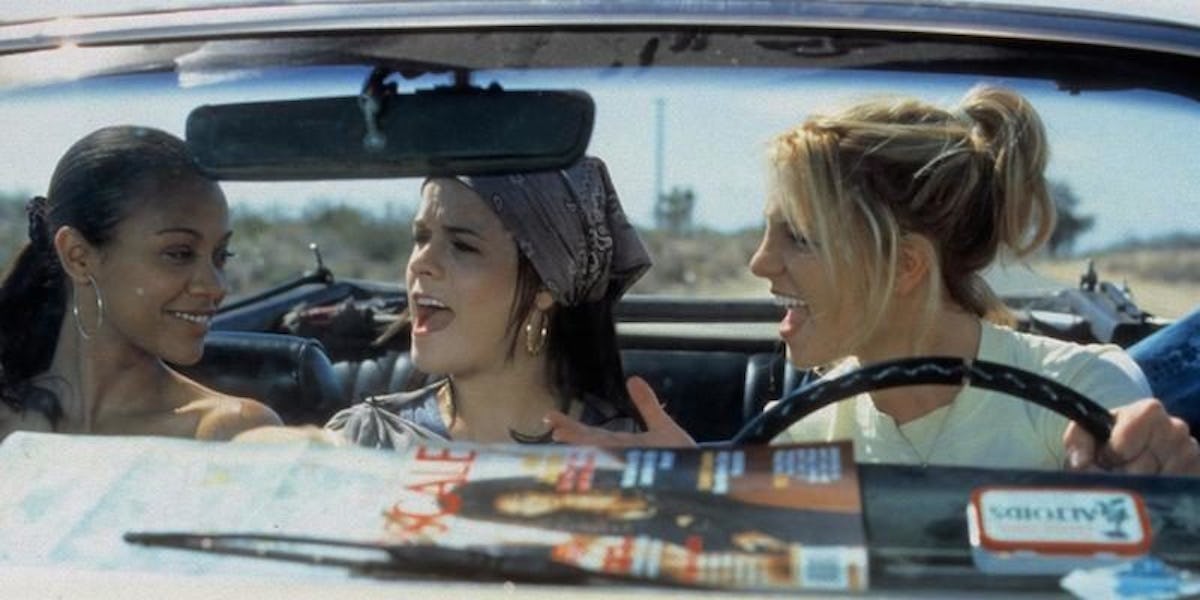 12 Reasons To Get Off Campus And Take That Weekend Road Trip
Paramount Pictures
When it comes to taking a road trip, there can definitely be hesitation.
Whether it's going a weekend without studying or just finding a weekend that you and your friends are free enough to go, so many excuses can stop road trips from happening.
However, in college, it's important to venture out and go on road trips.
You only experience college once, so you might as well make the most of it.
However, if you're still scrambling for reasons why you should go on that road trip, here are a dozen more that'll send you packing:
1. You'll form better friendships with your travel buddies.
You're going to be spending so much time in the car together for the duration of your road trip, so it's inevitable you'll become closer.
2. It's an adventure.
That being said, it gives you more experiences.
In general, more experiences give you wider perspectives on the world.
3. It'll clear your head.
Did you have a stressful week studying?
Recently get into a fight with someone close to you?
Going on a road trip will give you time to decompress and get away from the current stressful environment.
4. You'll make valuable memories.
You, whoever you travel with and anyone you end up visiting will all make memories that you'll look back on and appreciate down the road.
Even if it goes terribly wrong and you run into every obstacle, you'll still look back and laugh at it.
5. People don't remember the weekends they did nothing.
But you will definitely remember the weekend you went on a road trip and had the time of your life.
You won't regret seeing a new place in the long run, but you will regret missing the opportunity.
6. If you're visiting friends you haven't seen in awhile, it'll refresh your friendship.
I remember visiting my best friends at college, and each time, we become closer.
It refreshed our friendships when we got away from our busy schedules.
Visiting friends is not only fun, but it also reminds you why you are friends in the first place.
7. You appreciate your college more.
When the road trip is over, you'll be ready to come home.
You will also have a newfound appreciation for your collegiate home base.
Also, if you're visiting another college, your decision to choose your college will be reaffirmed.
I remember visiting two of my friends last year at my number one college of choice as a senior and absolutely hating it.
It completely reaffirmed my decision not to go there.
8. It's a quick wanderlust cure.
Sure, you can't visit all of the beautiful places you've been Pinterest-ing about, but you can still get away and get a little cure for your wanderlust.
9. You'll meet new and interesting people.
Every time you go on a trip, you're bound to meet new and unique people who become your friends.
This is half the fun of the road trip.
10. You won't be able to take spur-of-the-moment road trips forever.
You are young. You can afford to waste time on a weekend trip for lifelong memories.
Once you're older and have a job and family, slipping away won't be as easy.
Take advantage of the freedom now.
11. There are so many places to visit.
Whether it is a friend's place at college, a music festival or some other random place you and your friends found, there are a multitude of amazing places to visit.
Pick something that interests you and go.
12. If you're reading this, you've already considered a trip in mind.
So what's really stopping you here? Go!