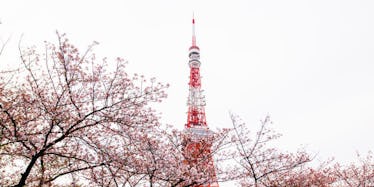 11 Neighborhoods To Check Out In Tokyo, For The First-Time Traveler
Bonninstudio
Tokyo is an intoxicating blend of tradition and progressiveness, modesty and fetishism, stoicism and animation. Youth dressed in cosplay mix with businessmen in sharp suits against the backdrop of incessant flashing neon lights and the noise of the pachinko gaming parlors.
It's intense and wholly exhilarating.
The sheer size of this sprawling metropolis can be overwhelming as the city is made up of 23 administrative wards which are further divided into "smaller" neighborhoods, each with its own defining personality. It's no wonder visitors are often perplexed about where to stay in Tokyo.
Here's a beginner's guide to some of the neighborhoods of Tokyo, to help you to decide where to stay.
1. Shinjuku is entertaining.
If you're not staying in Shinjuku, it's likely you'll be spending a lot of time here during your stay in Tokyo -- if you can ever navigate your way out of Shinjuku Station, the busiest train station in the world.
Through the whirling kaleidoscope of lights and sounds, you'll find Kabukichō, an entertainment and red light district full of flashy restaurants, clubs, love hotels and hostess bars.
Alternatively, the Golden Gai is a small pocket of narrow alleys lined with eccentric shanty bars where you can drink shoulder to shoulder with Japanese businessmen, but choose a foreigner-friendly bar. There are whispers Golden Gai may disappear before the 2020 Olympics, so now is the time to go.
2. Shibuya is youthful.
Shibuya is considered the youth culture hub of Tokyo and the epicenter of Japanese youth trends. The main pedestrian street, Center Gai, is lined with trendy fashion stores and boutiques, but it is the iconic Shibuya 109 building that sees gaggles of giggling teens going ga-ga over the latest kogul and ganguro subculture fashion.
Shibuya is also home to the busiest pedestrian crossing in the world and a perfect spot to take a token tourist snap.
3. Akihabara is nerdy.
Akihabara comes straight out of your boyfriend's fantasies -- and I'm not just talking about the maid cafes, although there is no shortage of those being coyly run by kawaii girls in frilly French maid costumes.
Akihabara is a mecca for electronics and gadgets galore and the center of Japan's otaku and anime culture. There are also a few sex stores selling barely-there Sailor Moon costumes and who knows what else on the upper men-only floors. See what I mean about your boyfriend's fantasies?
Regardless of your level of interest in gaming and electronics, you'll still be fascinated by the counterculture and latent sexuality surrounding this tech town. You'll be surprised (or perhaps not) how a seemingly innocent manga store can quickly turn into something more risqué.
4. Harajuku is alternative.
If Shibuya is the center of youth culture, then Harajuku is the center of alternative youth culture -- of the extreme variety. The bustling Takeshita Dori is where all the action happens, crammed with fashion stores stocking everything kawaii.
It's colorful, it's kitsch, it's completely over the top and you'll see plenty of offbeat characters as well as the famous Harajuku girls. Try not to gawk for too long.
Alternatively, nearby Cat Street is a pedestrian thoroughfare filled with more high-end street fashion boutiques and Omotesando is a tree-lined avenue often referred to as the Champs-Elysées of Tokyo. Harajuku is also next to Yoyogi Park, in which you'll find the Meiji Shrine.
5. Ginza is exclusive.
Upmarket Ginza is the posh area of Tokyo and the wealth is immediately apparent as soon as you enter this neighborhood. Flashy department store buildings, shiny flagship stores and opulent designer luxury labels line the boulevards where you can indulge in some wistful window shopping or guiltily spend your hard-earned cash.
The main street, Chuo-dori, is closed to traffic on weekend afternoons, allowing you to meander as you please.
6. Ueno is pretty.
Ueno is the home of Ueno Park and during Hanami (cherry blossom viewing), there is no better place to be during your stay in Tokyo. The cherry blossoms (sakura) in bloom are a feast for your eyes and you will be in awe of the intense yet delicate beauty of the carpet of sakura trees, which are usually in bloom during late March and early April.
Other attractions in the park include the Tokyo National museum, Tokyo Metropolitan Art Museum and Ueno Zoo.
7. Shimokitazawa is hipster.
There is a sense of nostalgia that seeps through Shimokitazawa.
It's a small town, a warren of winding laneways offering a quieter pocket of Tokyo in which you can momentarily escape the organized chaos. Cars aren't allowed in the narrow alleys and you can wander and get lost in the maze of streets as locals ride by on vintage bikes.
Explore the abundance of secondhand stores, vinyl record stores and hip small bars and eateries. Although Shimokitazawa isn't on the JR line, it's still just a few stops away from the main stations of Shinjuku and Shibuya and well worth the visit.
8. Kenji is retro.
Another neighborhood offering respite from the cacophony of lights and sounds is Koenji, which is often described as being a more grown-up version of Shimokitazawa with a great reputation for live music.
While Shimokitazawa leans towards "quaint," Koenji lies on the "edgy" end of the spectrum which is perhaps explained by the fact that it was once home to Tokyo's punk scene. There is an abundance of thrift stores you can rummage around in for bargains, particularly around Look Street.
9. Nakameguro is trendy.
The picturesque tree-lined canals of Nakameguro are reason alone to explore this charming neighborhood (particularly during Hanami), but there is also the myriad of effortlessly cool designer boutiques, bars and cafes that run along the Meguro River that will keep you coming back.
Characterized by its cool, calm and cosy atmosphere, Nakameguro is a magnet for the creative crowd as well as young families.
10. Roppongi is for expats.
Roppongi (expat central) is one of the few areas in Tokyo where you can find nightlife catering to foreigners and is one of those places you will either love or hate. It has a notorious "sleazy" reputation but is also a hub for entertainment fluctuating interminably between classy and crude.
Alternatively, if you want to skip the party and prefer an injection of culture instead, do the Roppongi Art Triangle, comprising the National Art Centre, the Mori Art Museum and the Suntory Museum of Art, all within walking distance of each other.
11. Odaiba is fun.
Odaiba is a man-made island that is a popular tourist destination and well-known date spot for young Tokyo couples. There are plenty of attractions to keep you preoccupied including large shopping malls, entertainment and dining complexes, leisure centers and even a replica Statue of Liberty.
This article was originally published on the author's personal blog.