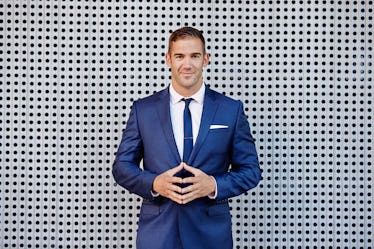 How Rape, Anger And Missed Opportunities Taught Me About Living The Life Of My Dreams
Lewis Howes
I was born in a Midwestern town, the youngest of four children. My parents were struggling entrepreneurs with a broken marriage.
They made ends meet on a commission-only insurance sales income, and by the strength of their faith. My charismatic, driven father pushed himself with a vision of making a better life for his family. My superheroine mother juggled the demands of household, children and supporting the business.
They met in music school at the ripe age of 18. When they had a surprise pregnancy, they gave up their bright-eyed dreams of becoming singers to do what they had to do to survive.
Dad laid concrete and Mom stayed up all night typing résumés with my infant older brother sleeping in her lap.
Music school soon became a distant memory.
In the midst of their survival, the nagging ache of lost dreams haunted them both. The raw resentment of roads untraveled sat in every corner of the house. We felt their love, but a great deal of anger and sadness hung in the air.
The lessons of my parents' journey is what compels me to follow my mission of helping people make a living around their passions.
My parents devoted their lives to us and our pursuits, and always told us we could be whatever we wanted to be, but they somehow didn't know the same was possible for themselves.
When people see me now, they often have the misconception I am used to being on top. They often think life has been a breeze for me, that I have the "Midas touch," or I am a "golden boy."
But, that was never the case.
In fact, I used to feel empty after every victory. Even when I broke a world record in football, I beat myself up more because our team lost the game.
Some things you never can shake because you don't realize they are eating you alive, like the sense that I wasn't worthy of love or success after I was raped by a grown man when I was five. I kept it a secret for 25 years.
Like the memories of being picked last for everything on the playground in elementary school.
Like barely being able to read through college and always ranking in the bottom of my class.
You see, my passion for sports and for my team members was what got me through those adversities. I know, firsthand, the importance of doing what you love every day as a way to be happy.
It wasn't until I learned to love myself and rediscovered my self-worth that true success was possible for me. I watched my parents sacrifice their own passions for what they thought was the right thing to do for their family, at the expense of a life of fulfillment and happiness.
My dad was my idol. He had a dark side when I was growing up; I was afraid of him then. By the time I was in high school, however, he had found financial success and was able to spend more quality time with me so our relationship flourished. He never missed a game, wherever I was playing in the country.
In the fall of 2005, it was my senior year at Capital University in Columbus, Ohio. My last season of college football, and my dad and I were making plans for how I could get to the NFL after graduating.
Dad encouraged me to give my all and follow my dreams to play pro. I looked forward to our long talks at dinners out after the games. He would treat me and my teammates to a feast, recalling every single play with excitement.
Even though he hadn't followed his own dreams, he never once swayed me from mine. He never spoke of me getting a "sensible" job, not even of a back-up plan. He only ever said he supported me 100 percent in creating the life of my dreams.
So, when my dad suffered severe brain injuries in a near-fatal car accident the day before the biggest game of my season, I didn't doubt I would play. I would play harder than I had ever played in my life.
While my Dad lay in a coma in the ICU with his life hanging in the balance, I played football. Because I knew he would want me to. Because I wanted to.
In many ways, I lost my hero in that accident 10 years ago. Dad lived, but he was never the same again. I was on my own to forge my path from then on, after relying so much on his guidance for many years.
I found the blessings in the situation, and have since always held to my father's creed of having an "attitude of gratitude." I am grateful he is still with us today and I can still hear him laugh.
While my siblings and I picked up our pieces around the devastation of our dad's accident, he had to relearn how to walk, talk, eat and brush his teeth. He lost the ability to do all the basic things we take for granted. He sometimes didn't remember who we were.
I went on to play pro football for a year in the Arena Football League, and got a taste of making a living out of doing what I loved to do. There was no going back after that. When a major injury ended my football career, I had to figure out how to find a new passion and how to make a living from it.
At that time, I relied, again, on my family for support and guidance. I slept on my sister's couch with my cast on, researching different opportunities. I found an internship.
I brainstormed ideas with my oldest brother, who I had never connected with much as a kid due to our age difference.
He, too, was making a living out of an improbable dream in the cutthroat music industry. After many adversities, and going to prison for four years when I was a child, he had accomplished the "impossible" with the support of family, as well. Our dad was one of his biggest champions.
I decided during that time I could never follow a plan B.
I vowed to do whatever it took to create an income doing what I loved. I never wanted to be miserable, or to work the majority of my life unhappy and waiting on the weekend.
Not only because I wanted to, but because it is what my father and mother had never achieved and always dreamed of for us all. Their sacrifices taught me life could be lived another way.
Many years later, I have discovered, firsthand, it is possible for each of us to have the dream my parents couldn't.
My journey is proof that you can, and it is my mission to share the tools I have learned with the world so everyone can lead lives of happiness and fulfillment, and never stop doing what they love.