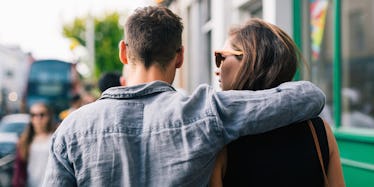 You Only Live Once: 5 Reasons You Should Drop Everything And Follow Your Passions Right Now
The term "YOLO" has become so clichéd that it's now a catchphrase for every imaginable product. But truly, we're on earth only once.
No one wants to be left with regrets, "if onlys" and "what ifs" at the end. Check out these five reasons it's important to live in accordance to the very true ideal that you only live once:
You were created for a purpose.
Each one of us has unique skills, talents and abilities that set us apart from everyone else on this planet. When we discover these qualities within ourselves, we have the potential to harness real power that no amount of money can buy. Our abilities may bring light to someone's day or change his or her world views.
Leave your legacy.
Regardless of whether or not you have children, it is human nature to desire to leave behind a legacy. I may like to write books, you may like to sing and your best friend may like to make people laugh. We all are all distinct and unique and we all have the power to enrich and to contribute to the world.
We may underestimate our talents and people may even try to undervalue us, but we each have purposes in life. You may not realize the magnitude of your talents until many years later, when strangers tell you how your gift has changed their lives.
Find fulfillment.
Whoever said fulfillment is overrated, clearly hasn't found it yet. How many of us just go through the motions from year to year, living paycheck to paycheck just concerned about paying bills and making ends meet? Where is the passion, the joy or the love for what you do? How has it helped bring about change or influence lives for the better? If you live passionately every day, all else will fall into place.
If you are truly engaged in a career for the right reasons rather than having a mundane job to conform to the status quo, you will attract the right opportunities, situations and people to your life. You will reap the benefits and rewards of true wealth — and wealth that is not only monetary, but the kind that enriches the heart and soul.
It's the good energy that emanates upon making a person feel a little happier and empowered. In the end, you will be rewarded with good things that really matter, which is exactly what you need for there to be no lacking in your life.
There's no time like the present.
When you're following your dream, you must do your research. As a writer and speaker, I come across a lot of information — some valuable, some super interesting and some that are just words. Doing the same thing for 50 years doesn't necessarily make you a pro — it provides you with more experience, but being flexible with your actions and thoughts is so necessary.
The world is fluid and dynamic, always growing and changing and it is so important to embrace it. Someone who has five years of experience may bring a different spin and originality to a particular task with tons of creativity, research and flexibility than someone who has been doing the same thing for decades. It all depends on you: your strengths, how hard you are willing to work on your weaknesses and how open you are to constructive criticism and change.
Don't be a hoarder.
Erma Bombeck once said: "When I stand before God at the end of my life, I would hope that I would not have a single bit of talent left, and could say, 'I used everything you gave me.'" I believe that should be every artist's mantra. True success means to have fully lived, shared, learned, and loved. Going through life with untapped talents means being a hoarder. So live, share, love, and enjoy the magnificence that life has to offer.
Photo via We Heart It