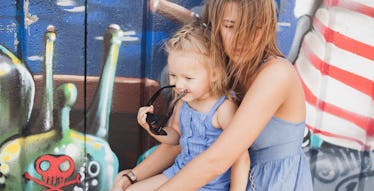 10 TED Talks All Millennials Should Watch For A Source Of Inspiration
Stocksy
Most — if not all — of us have heard about TED Talks: the platform for ideas worth spreading. Once in a while, a Facebook friend may share a link to an inspirational TED Talk that resonated.
Listening, understanding and sharing these talks is great for all of us, especially for 20-somethings. So, here are the top 10 TED Talks that Generation-Y members should watch to learn:
Brene Brown explains how our ability to empathize, feel a sense of belonging and experience love combines with our ability to express our vulnerability and make us more powerful than what we may believe or assume.
Beautifully delivered, this talk is a great reminder as to why it is important to let our guards down and face authentic feelings.
This video applies to kids and adults alike. Regardless of where we are, or what life chapter we are about to open, we all need champions in our lives. Having a role model is ageless and important.
John Wooden powerfully shares insight regarding why discovering the best in ourselves and utilizing what we find is so important.
Do you truly know what makes you happy? Does your brain know? Dan Gilbert does; watch, listen and learn.
Undoubtedly, you've heard similar messages, but we often need reminders to listen rather than just hear. We need to be reminded about what it actually means to inspire action; it is your belief of what you do.
David Brooks talks about the power of connection, communication and love as the best values as we navigate our lives.
Nigel Marsh reflects on an ideal day of balancing family, personal time and work by providing insightful encouragement and tips to make it work.
Dan Dink analyzes intrinsic and extrinsic awards to explain how and why we need to rethink our ways of doing business, and motivate our employees to suit the era we are in.
With a great sense of humor, Ken Robinson strategically breaks down why there's such a lack of creativity in schools and why we need to change the situation.
Yes, we shouldn't rush things and race through our 20s, however, this does not mean we need not work toward achieving what we would like for our 30s.
This talk is a powerful reminder as to why we need to put the time and effort into cultivating our aspiration lifestyles for the future while simultaneously appreciating the now.
So, what are you waiting for? Get comfortable, start watching and get inspired.