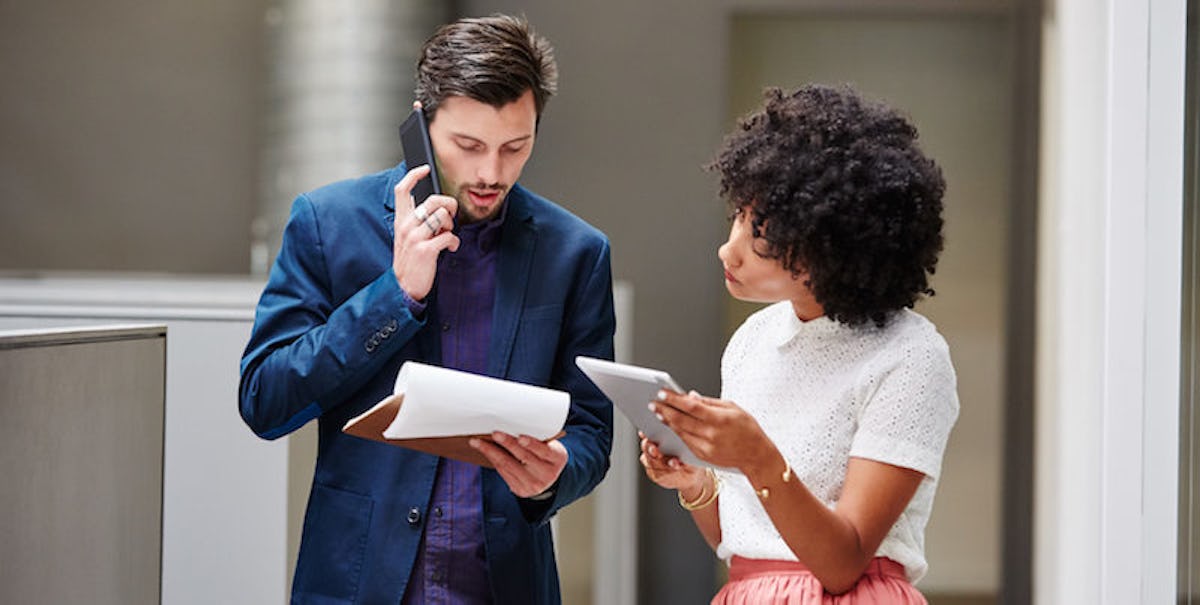 5 Things Millennials Shouldn't Be Afraid To Ask For In The Workplace
It's never overreacting to ask for what you want and need.
— Amy Poehler
Many Millennials want certain office perks, but they're afraid to ask for them. An office with a yoga room, perhaps? An unchecked supply of food would certainly be helpful. What about "bring your pet to work" day?
OK, that probably won't happen. But, such measures would definitely be symptom-soothing.
Gen-Y truly needs the following to be happy in the workplace:
1. Work-Life Balance
Behind those polished doors is a silent competition of perception that whoever leaves the office last works the hardest. Our personal lives are getting the short end of the stick.
The "respectable" time to leave work is what used to be dinner time. Therefore, our work tables are now doubling as dining tables, too. There is no data that proves putting in hellishly long hours at work increases productivity.
If anything, the opposite holds true. Yet, no company actively discourages this. Flexible work schedules that allow employees to work from remote locations aren't welcomed by most managements, either.
2. Affordable Housing
We are tired of squatting. Whether we live in Mumbai, New York or Tokyo, a huge chunk of our salaries is devoted toward paying for spaces that can barely accommodate all our most treasured belongings, let alone a dining table and couch.
Forget about being first-time home owners. Millennials are at the risk of becoming perennial renters. They're being shoved out of markets by increasing prices and a slovenly ascent of wages.
In order to make ends meet, we end up living in the suburbs. Therefore, we spend more time commuting. It's a battle of the bank balance versus work-life balance.
3. Parental Equality
In 2015, Virgin announced that men and women who had been employed in the company for the past four years would be eligible to take a year's paternal leave with full pay. Virgin remains a stark and rare example of this, though.
For most people, juggling work and a baby is a major challenge. I've heard friends in banking discuss how once people go on maternity leave, it's difficult to find a foothold in the team once again.
While women get maternity leave, policies that provide and encourage equal paternity leave are rare. This fact is true despite the study that was carried out in Britain, in which respondents were asked whether paid leave should be divided between the mother and father. Forty-four percent of those between the ages of 18 and 25 and 26 percent of those between the ages of 26 and 35 agreed that it should.
In the US, as per reports, "For spouses and partners, 14 percent of US companies offer paid leave, either partially or fully paid. This is down from 16 percent in 2008."
4. Heart In The Business
A survey by Deloitte in 2015 that covered 7,800 Millennials in 29 countries found that Gen-Y was not part of the "profit" generation:
For six in 10 Millennials, a 'sense of purpose' is part of the reason why they chose to work for their current employers. Millennials are suggesting they want more from business than might have been the case 50, 20 or even 10 years ago. They are asking some searching and profound questions: Are businesses only interested in their own agendas? Do they behave ethically? Is their impact in line with the expectations of what they could and should achieve?
This "sense of purpose" has been a large factor in driving up startup culture.
5. More Z's
The hours between checking one's work email one last time before bed and smacking the alarm clock into silence come morning are quite short these days. Various social media platforms are also increasingly being used for professional purposes as well.
We are the most stressed-out generation yet, and a glaring reason for this is because we're very short on sleep. France and Germany can sleep soundly, as their governments have passed laws that forbid employers from contacting their employees after hours.