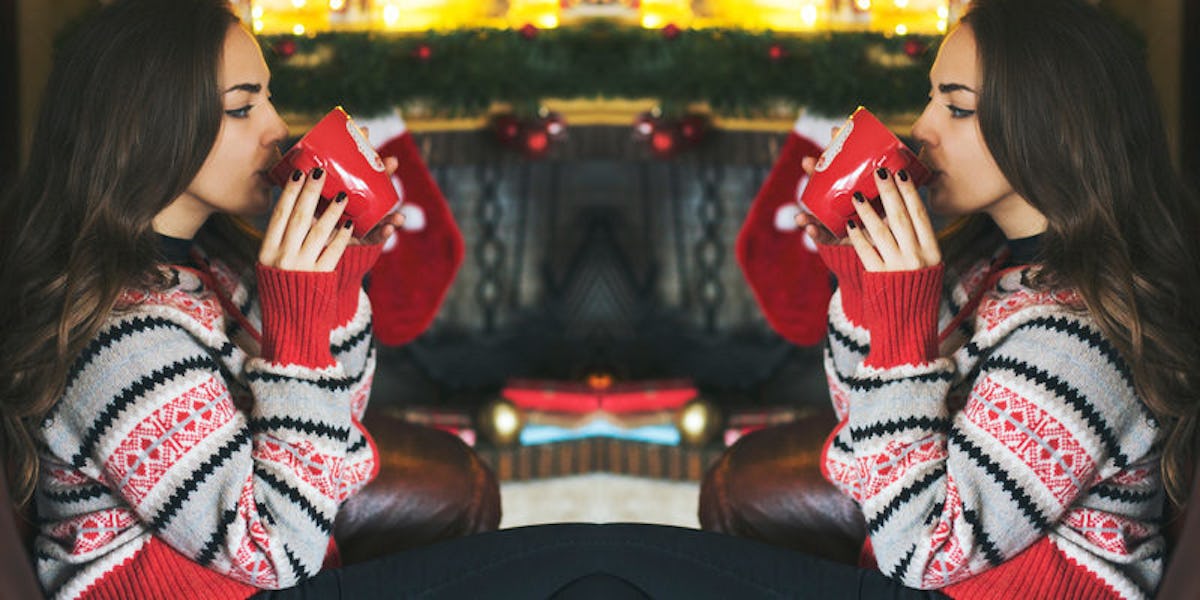 4 Ways To Unplug From Work This Holiday Season Without Feeling Guilty
When you're first starting your career, it's easy to fall into the trap of nonstop hustle.
It's also easy to forget to live and focus solely on the grind.
Unfortunately, this type of mindset can lead you down a one-way path to burnout.
The holidays are a great time to take a chill pill and avoid burnout.
Don't get me wrong; I'm sure you will encounter a couple scenarios with certain family members that will have you wishing you were back in your cubicle, but that's not the point.
When you're on vacation, be on vacation.
Unplug from the grind and use the time off to reflect and establish a clear picture of what you're going to do in 2016.
In this blog post, I'm going to share with you a few tips and tricks you can use to ensure you're not feeling guilty while taking a break from the hustle.
1. Give notice to the people at your job who need to know you're going away.
Be very clear with the people you work with that you're not going to be in the office.
The best approach is including a little blurb to those you regularly email during the week to let them know you'll be gone.
It could be as simple as:
I wanted to let you know that as of December 20, I'm going to be on vacation with little to no access to email. Ideally, we'll wrap everything up by then, as I won't be back until January 2.
Giving people the heads up allows you to accelerate productivity while also setting realistic expectations.
The worse thing you can do is lead them to believe you'll be around but actually vanish when the time comes.
The best form of communication in business is over-communication.
2. Set up an awesome out-of-office message.
Whether you tell people or not, it's still likely emails are going to strike your inbox.
The best way to deal with emails while on your vacation isn't to answer every single response.
It's to protect yourself with an out-of-office that informs folks you'll be busy.
You can take the more traditional approach or you can have a bit of fun with it:
I'm currently out of office until January 3, as I'm currently taking part in some family fun. #Sarcasm. For immediate assistance, email my colleague XYZ at XYZ@Company.com. If you're looking for me in particular, it's likely that your email is going to get lost in a sea of others so write me back after the eggnog is gone and the New Year is here.
3. Put your social media on autopilot.
Social media is one of our biggest time drains.
Instead of being productive, we're often distracted by the notifications, tweets and Snaps coming through our cell phones.
We also tend to create our own busywork by suggesting we need to be on social media to keep our accounts active.
In today's world, you can put the majority of your channels on autopilot and spend less time worrying about being active.
For me, I use a combination of Buffer, Lattergramme and Crate to schedule content for my social media channels.
Instead of logging in and tweeting or posting to Instagram, use these tools to schedule the content to go out in advance.
4. Give yourself a small window for distractions.
Sometimes, you just can't unplug entirely.
If you're running your own business or are in the midst of a big project or deal, you may need to check in over the holidays.
Instead of being glued to your work 24/7, block off some time each and every day.
It could be a few minutes in the morning and a few minutes in the evening, or it could be an entire hour blocked off each evening.
The key is that you take time to do tackle what needs to be done and not fall into the trap of a vicious production cycle.
What are you doing to unplug over the holidays? Or, are you going to spend it working?
Do you have any tactics that others could leverage to unplug?
Comment below; I'd love to hear from you!